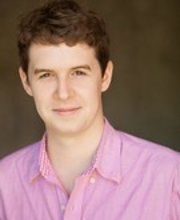 BM, University of North Carolina
MM, Boston Conservatory
PSC, Boston Conservatory
David Vess is a New England-based composer, conductor and musician. His music has been characterized by a sensitivity to sonority and unrelenting energy. The Brockton Enterprise described the premiere of his work, Ignite, as "a real barnburner." Vess' music has been commissioned and performed in the US, Canada, Italy and Japan. David is a fierce advocate for new music, having conducted numerous premieres in the Boston area. He made his operatic debut by conducting the world premiere of Greg Nahabedian's chamber opera 'War is a Racket'. He has served as music director at Opera @ the Smith, in Lexington, NC as well as having served for 3 years as a guest conductor for the Boston Conservatory's Contemporary Ensemble, leading them in an concert of new works by student composers. As a tubist, David enjoys a varied stylistic career. He studied with renowned soloist Øystein Baadsvik at the Canadian Music Festival Le Domaine Forget. He is the principal tubist of the Brockton Symphony Orchestra. Originally from Asheville, North Carolina, David holds degrees from the Boston Conservatory and the University of North Carolina School of the Arts. He is on staff at the Boston Conservatory at Berklee and Boston Philharmonic Youth Orchestra. When not doing something music related, David enjoys learning about the Alexander Technique, hiking in NH and reading David Mitchell. He lives in Foxborough, MA.
Area of Expertise
Composition
Improvisation
Songwriting/Arranging
Career Skills
Tuba/Euphonium