CALL 911 for any emergency or life-threatening situation.
BSU Main Campus CALL BSU Police Department: 508.531.1212 or 911.
24 Hour External Resources
University Resources - All Campuses
EMERGENCY PROCEDURES
CALL 911 FOR ANY EMERGENCY AS NEEDED.
ALWAYS WAIT FOR THE "ALL CLEAR" ANNOUNCEMENT.
ACTIVE SHOOTER OR VIOLENCE
RUN – evacuate the area, leave your belongings behind, keep your hands visible. Alert others on the way out and do not attempt to move any wounded. Follow the instructions of any police officers.
HIDE – in an area out of the active shooter's view, block entry to your hiding place and lock the doors, if possible. Silence your cell phone and any other source of noise. Remain calm and quiet.
FIGHT – as a last resort, and only when your life is in imminent danger, attempt to disrupt or incapacitate the shooter.
FIRE: REMEMBER R.A.C.E.
RESCUE – remove anyone from danger, close door behind you to confine smoke and fire.
ALARM – activate the nearest pull alarm station or notify the BSUPD.
CONTAIN – take immediate action to control the fire with available firefighting equipment — only if properly trained.
EVACUATION – immediately proceed to a safe exit unless told otherwise by emergency personnel.
EMERGENCY COMMUNICATION
Appropriate personnel will communicate via:
Voice notification system
Text/Email
Website and electronic signage boards
SEVERE WEATHER
Seek shelter immediately
Move to the lowest level of the building
Move to interior areas of the building
Stay away from windows, skylights and glass
Pay attention to BSUPD text alerts
BOMB THREAT/SUSPICIOUS PACKAGES/BEHAVIOR
Immediately notify university police from a campus phone, call 911.
DO NOT use cellphones or other electronic devices within 100 feet of the package.
DO NOT handle suspicious or abandoned packages.
Proceed as instructed by public safety personnel.
For nonemergency requests, call 508.531.1212.
SEX & GENDER BASED VIOLENCE, HARASSMENT OR DISCRIMINATION
Do not try to investigate, but ask three basic questions: Are you safe? Are you hurt? How can I help you?
Refer individuals to appropriate resources.
If safety is a concern, offer to or encourage the individual to contact police, advocates or Title IX office to create a safety plan, including civil protection order and/or other interim measures.
If sexual assault has occurred, encourage individual to seek care as soon as possible at a designated Sexual Assault Nurse Examiners (S.A.N.E.) site hospital where evidence can be collected. Concerns about sexually transmitted infections and pregnancy will be addressed, as well as discussion of resources and a plan for follow-up care.
Proceed as instructed by public safety personnel.
For nonemergency requests, call 508.531.1212.
Report the issue promptly to the Title IX office (required of all faculty/staff except Wellness Center staff)
HELPING STUDENTS OF CONCERN
Being aware of distress signals, ways to intervene, and resources will help you respond effectively to an individual who needs help. Take the signs of distress seriously, particularly if it is not normally characteristic of the person. You might be the one saving a life by being available at the right place and right time with the right resources.
Decline in grades
Repeated absences
Not doing homework
Multiple requests for extensions
Considering leaving school
Disruption to learning environment
Inappropriate or concerning content in assignments/presentations
Depression: crying spells, feeling sad more often than not
Anxiety: feeling tense, nervous, worried, panic attacks (could include PTSD)
Antagonistic to others, unprovoked anger
Impulsiveness, loss of self control
Confused speech or behavior
Hallucinations, delusions, paranoia
Overwhelming concern about finances, relationships, balancing multiple demands, etc. 
Statements about death, dying, suicide, homicide, etc.
Physical violence
Sexual assault
Stalking and harassment of any kind
Intoxicated or under the influence
Threatening communication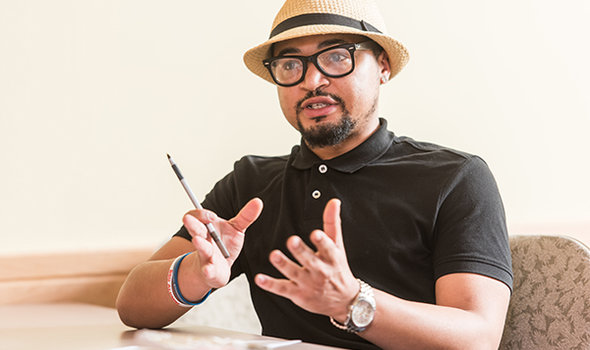 HOW TO BRING IT UP
It's often a relief to students to know that people at the university notice and care.
Broach the subject in a caring, supportive way
Clearly express your concerns in nondisparaging nonconfrontational terms.
Remind the student of their personal responsibility as a member of the community
Respect the student's privacy but do not promise confidentiality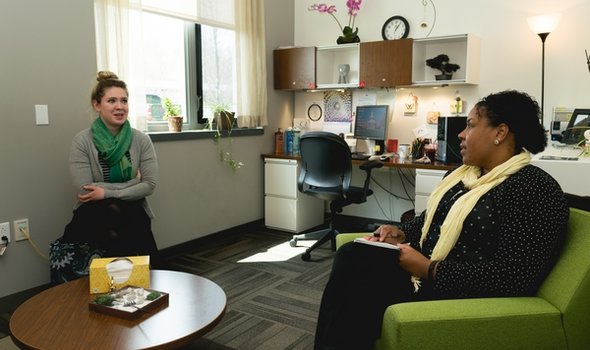 HOW TO TALK ABOUT IT
Whether you or a student broaches the topic, it is important to have privacy and some time without interruption.
Don't minimize the problem or solve too quickly with advice.
Let the student express emotion (often it has been building/bottled up)
Ask if the student has found anything to help with the problem.
Inquire about their support network HOW TO REFER
The student situation may be beyond what you can address, but your support is still critical
Reassure student the decisions to seek/accept help is a wise choice and they are not alone
Offer to meet to ensure follow through
Refer to the CARE Team
If an emergency — DO NOT WAIT — call BSU Police at 508.531.1212 or 911
MORE RESOURCES
WHEN IN DOUBT, REACH OUT.
BSU STUDENT CODE OF CONDUCT
The Student Code of Conduct is intended to provide broad guidance in identifying and discouraging inappropriate behavior and misconduct. It explains student rights and responsibilities and the processes that will be followed by Community Standards when misconduct is alleged. Examples of behavior prohibited by
the Code include:
Conduct that threatens the safety or health of any person (including self)
Obstruction/disruption of teaching, research, administration etc.,
Illegal or inappropriate use of alcohol or other drugs
To report an incident, please call Community Standards: 508.531.6177
WHAT ABOUT PRIVACY LAWS AND CONFIDENTIALITY?
The Family Education Rights and Privacy Act (FERPA) permits communication about a student of concern under the following circumstances:
BSU may disclose personal identifiable information from an "educational record" to appropriate individuals in connection with a health and safety mergency. Information may be released to parents, police or others, if knowledge of the information is necessary to protect the health and safety of
the individual and the BSU community. BSU may not disclose FERPA or HIPAA protected medical records.
Information can be shared with university personnel when there is specific need to know and should be limited to the essentials of university business.
Observations of conduct or statements made by an individuals are not "educational records" and are therefore not protected by FERPA. Such information may be shared with appropriate consideration for privacy.
EQUAL OPPORTUNITY AND THE TITLE IX COORDINATOR
The Office of Equal Opportunity and the Title IX Coordinator responds promptly to reports of sex and gender-based discrimination, harassment, and violence, including sexual violence, dating and domestic violence, stalking, and retaliation. The office's first priority is the safety and success of the person impacted. The office implements interim measures to
assist and can conduct investigations. 
To report an incident involving a student: 508.531.2744
CARE TEAM
The CARE Team provides guidance and assistance to community members and others who are concerned about the welfare, health, or safety of a currently enrolled student. 
If a student displays odd or unusual behaviors, is engaging in behaviors perceived as harmful or shares
information that is cause for concern, please submit an online CARE Team referral or call 508.531.1276. 
*Referrals are monitored Monday through Friday 8 a.m. – 5 p.m. 
To report emergencies, contact the Bridgewater State University Police Department at 508.531.1212 or call 911.
REPORTS OF BIAS OR DISCRIMINATION
Reports of bias or discrimination (against race, ethnicity, gender, gender identity/expression, religion, sexual orientation, national origin, age, physical ability/disability, etc.,) are reviewed by the Office of Equal Opportunity, which based on legal definitions, facilitates the transfer of the report to the police (in instances of hate crimes), the vice president of student success and diversity or designee (in instances of bias), or maintains the report within the Office of Equal Opportunity (in instances of discrimination). Targeted individuals are referred to available campus resources for support as desired. 
To report an incident involving an individual: 508.531.2744