Hoonuit ("Who Knew It") is an online technology training and professional development tool for BSU students, faculty, and staff. Hoonuit provides 24/7 access from on campus or home to step- by-step video tutorials and workshops. You can login to Hoonuit with your BSU credentials.
What is Hoonuit?
Hoonuit creates flexible learning opportunities that make it easy for learners of al l ages to embrace technology and develop critical skills for success at school, at work and in life. From instant answers on "how to" questions to step-by-step training workshops. More specifically, Hoonuit offers:
24/7 access to the online technology training
Nearly 50,000 step-by-step tutorials on 250 applications, including Microsoft®, and Adobe®
Specialized LMS training on Blackboard™, and more
Student-focused and pedagogical workshops on applying technology
Ability to embed training links in LMS course pages, blogs, and more
Certificates of completion and Self-assessment tool to measure skills
Learning at your pace, time, and convenience.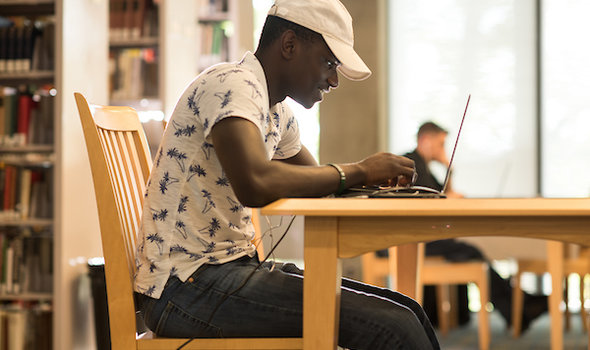 Experience IT
BSU offers a high speed, secure wireless network with full campus coverage. We offer wireless WEPA printing and scanning services at various sites on campus. For students living on campus, ResNet offers an enviable technology package including Xfinity on demand content, premium cable TV, and wireless gaming. For commuters, our mobile app includes a smart parking feature to indicates parking lot availability and our bus tracker indicates the current position of shuttles.