At Bridgewater State University, we offer undergraduate and graduate degree programs that will open your eyes and expand your world view in ways you may not anticipate. We invite you to come into your own in classes that are small in size and taught by professors not teaching assistants as you might find at larger institutions.
Mark of Excellence: Undergraduate research
BSU is recognized as offering one of the top undergraduate research programs in the country.
according to the Council on Undergraduate Research
Mark of Excellence: Top Fulbright-producing institution
BSU named one of the top Fulbright-producing institutions - Their accomplishments show Bridgewater can match the experiences students have at private universities.
according to the U.S. Department of State
Mark of Excellence: Closing achievement gaps
BSU has been recognized for closing achievement and opportunity gaps for students of low-income, Pell Grant-eligible families, students of color and male students.
according to The Education Trust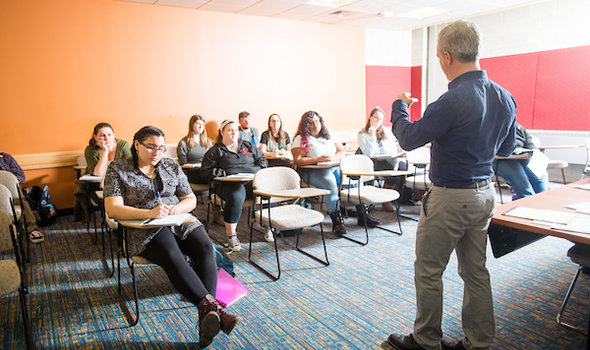 Colleges & Departments
Our academic programs are delivered through our six colleges: