Committed to Student and Community Safety
The Bridgewater State University Police Department is charged with the protection of the lives and property of students, faculty, staff, and visitors as well as the streets and other passageways adjoining University property. BSUPD staff work with community members to prevent crime, solve problems, and take proactive steps to make BSU as safe as possible.
BSUPD is widely recognized as the premier state university police department in Massachusetts. All BSU police officers attend municipal police academy training and have full police authority on university property and throughout the town of Bridgewater. The department enforces state laws, including motor vehicle laws, and is equipped with state-of-the-art technology and law enforcement tools, enabling us to respond to virtually any incident or emergency.
Officers have been trained in crime prevention, sexual assault investigations, bicycle patrol, drug recognition, crisis negotiation and more. Many officers are certified as EMTs, and all are certified in CPR, AED (automated external defibrillator) and first aid. BSUPD has established a public access defibrillation and Narcan program, providing AEDs and Narcan across campus and offering free training and certifications courses for each.
The department delivers several educational programs to the community, including those in crime prevention, personal safety, civilian response to active shooter events, and Rape Aggression Defense (RAD) self-defense.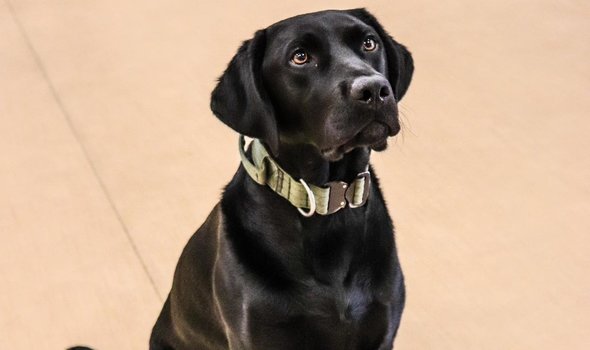 K9 Zach
Zach is a three-year-old American Black Lab. Zach was selected for the B.S.U.P.D. by the Massachusetts State Police K9 training cadre assigned to the Fire and Explosives Investigation Unit.