We're here to help and the first step is getting you to the information you need to guide you through the process whether you want to take a class for professional development or enroll in a degree program.
With a broad range of high-caliber undergraduate and graduate programs, Bridgewater State University offers outstanding educational opportunities and tremendous flexibility for all of its students — day, evening, residents and commuters — full time or part time.
As a state-supported university, we maintain a firm commitment to providing greater access to higher education in the region. Our faculty and facilities are second to none.
Visit Us!
At BSU, we offer a full array of innovative options to see our beautiful campus.
Student-Guided Tours
Join us for a student-guided tour, Monday through Friday and select Saturdays.
You and your guests will be assigned to a student tour guide who will share their personal perspective and insights while you walk our beautiful campus for a 90-minute tour. Tours include the interior of several buildings on campus including but not limited to the DMF Science Center, Library, Student Union and East Campus Commons.
Undergraduate Information Session and Tour
Undergraduate Information Sessions and Tours, offered weekly on Friday mornings, are ideal for those who want the convenience of both a formal presentation and a student guided tour in the same campus visit.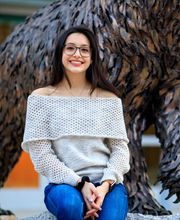 Slowly but surely, I've made very good friends and found people willing to be my mentors and guide me. Now, BSU feels very much like my community."
Paulina Aguilar Delgado, '23
Criminal Justice, Victimology Concentration, BS
48%
first-generation students
68%
of BSU students are commuters
35%
of BSU undergraduates entered as transfer students
92%
of graduates secure jobs or enroll in graduate school six months to a year after graduation