Undergraduate Admissions COVID-19 Notification Alert
All campus tours and visits are cancelled through May 17. We will continue to provide updates as we monitor and reassess. For more information, contact admission@bridgew.edu or (508) 531-1237. In the meantime, take a virtual tour of BSU's campus.
Admitted Student Days will now take place online. The Admission Office is communicating directly with registered attendees.
In these uncertain times brought on by concerns over COVID-19, our highest priority is to ensure that all members of our campus community are safe and healthy. Though we would prefer that you visit our beautiful campus and see first-hand the many impressive opportunities that await you at Bridgewater State University, unfortunately this is not feasible at this time. At BSU, we have fully adapted our admissions events and processes to provide you with the information and assistance you need in making college decisions.
Gregg A. Meyer; MBA, BSOE
Dean of University Admissions, Bridgewater State University
With a broad range of high-caliber undergraduate and graduate programs, Bridgewater offers outstanding educational opportunities and tremendous flexibility for all of its students – day, evening, residents and commuters – full time or part time. As a state-supported university, we maintain a firm commitment to providing greater access to higher education in the region. Our faculty and facilities are second to none. Make the Most of Your Summer
Plan now to spend your summer at BSU.
Registration for Summer Session is NOW OPEN.
Session I: May 26-June 29 (online only)
Session II: July 6-August 7
We're here to help and the first step is getting you to the information you need to guide you through the process whether you want to take a class for professional development or enroll in a degree program.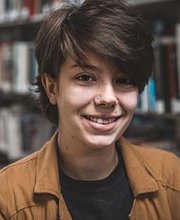 "I value the opportunities that I have received as the biggest contributor to my educational goals. I've always been self-motivated, but also realize that I can't just be self-motivated. I also need people around me that push me to keep going."
Christina Ouellette, '18, G'20
Award-winning, first-generation student All campus tours and visits are cancelled through May 17,
but we encourage you to explore BSU through our virtual campus tour.
Upcoming Events
Undergraduate Admission Events
18:1
Student/Faculty Ratio
93%
of graduates secure jobs or enroll in graduate school six months to a year after graduation
22
NCAA Division III teams for men an dwomen
85%
of students hold full or part-time jobs
Upcoming Events
Graduate Admission Events