A Close-Knit Community
On our safe, 270-acre campus, located just 30 miles south of Boston, you'll find people who challenge and inspire you. You'll find people who look and think like you—but also those whose backgrounds couldn't be more different from yours. And your college experience will be richer and more rewarding because of it.
The BSU campus features 11 residence halls, state-of-the-art academic, athletic and residential facilities, a professionally staffed wellness center and a dedicated MBTA Commuter Rail stop. For students who do not live on campus, our commuter lounges, eateries, coffee spots and study spaces help integrate you into our welcoming community. As a student at BSU, you'll gain access to a variety of support services, events and activities, and clubs and organizations to support and enrich your time on campus both in and out of the classroom.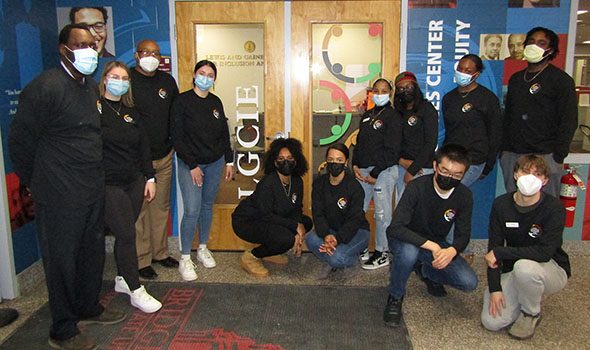 The Lewis and Gaines Center for Inclusion and Equity (LGCIE - Legacy) encourages equity and promotes the celebration of cultural pluralism at BSU. The LGCIE is dedicated to student success and to ensuring that all students have access to the resources and supports they need to reach their highest potential.
90+
student clubs and organization
22
NCAA Division III sports team
24,000
volunteer hours completed by students annually