Financial Aid COVID-19 Alert
We understand that you may have questions about how COVID-19 might impact your financial aid. Visit StudentAid.gov for answers to many questions and concerns you might have as a result of the disruptions caused by this crisis.
The Financial Aid office is still here to address your questions and concerns. Please be patient, as we may be experiencing a high volume of questions and are still working out specific policies and procedures in this unprecedented time. You can call the main office at 508.531.1341 and leave a voicemail, and a financial aid staff member will return your call as soon as possible. You can also contact your financial aid counselor directly by email.
Our mission in the Financial Aid Office is to assist you and your family in affording the cost of your college education. This is accomplished through the awarding of grants, loans, and student work programs and by providing you with a supportive and comfortable environment where financial aid counselors will work with you in obtaining the necessary funds you may need to attend BSU. The BSU financial aid staff is dedicated to this mission and will be available to assist you throughout your entire college career at Bridgewater.
We have outlined the various types of Financial Aid programs available at BSU which include grants/waivers, work programs, and loans. Our Financial Aid Guide is designed to inform you of some general policies and guidelines that govern the various aid programs. We encourage you to take a moment and read this guide and let the office of financial aid know if you have any questions.
If you need further assistance in the completion of applications or if you have questions or comments regarding the application process, your awards, or the service you receive, please feel free to contact any one of the counselors listed in this guide. Best wishes for a successful year.
Sincerely,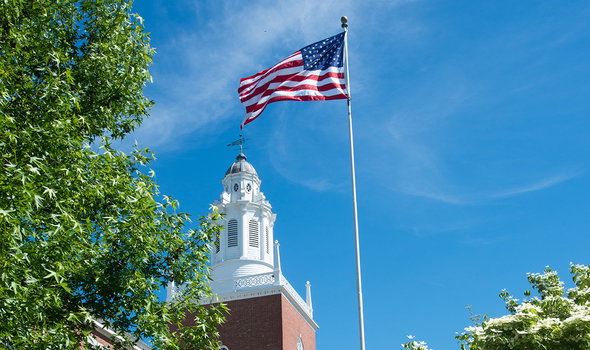 HEERF I, II & III COVID–19 Student Emergency Fund
Bridgewater State University is working to provide emergency funding for students who have been economically impacted by COVID-19. As a result of the CARES (HEERF I), CRRSAA (HEERF II) and ARP (HEERF III), institutions of higher education can request funding to be disbursed to students who have needs based on the result of COVID-19.