Your Crimson & White Experience
Welcome to Bridgewater State University! At BSU, our highest priority is to ensure that all members of the campus community are safe and healthy.

The orientation team (OTEAM) is committed to offering an engaging orientation experience for all new students that includes support and guidance from orientation leaders and staff, along with opportunity to make connections with new Bears and discover the wide array of BSU resources.
The goal of the orientation process is to provide students with the information and support they need for a smooth transition to BSU!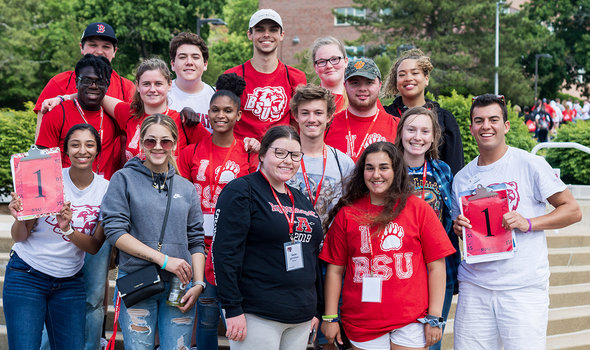 Crimson & White Beginnings is a virtual online orientation experience that first year students complete. It is an opportunity for new students to explore BSU and the wide array of resources available to support their success.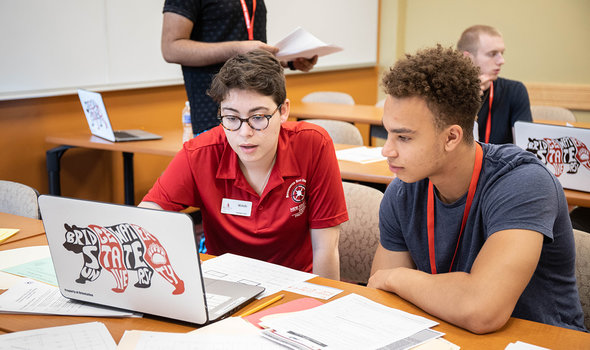 After watching the recorded PAW (Pre-Advising Workshop) sessions found below, students can attend a PAW Pitstop to ask a current BSU student questions about registration and the systems you used to register. The Pitstop Team meets on the following dates. 
Thursday, Jan. 7, 3-4:30 p.m. 
Monday, Jan. 11, 3-4:30 p.m. 
Join us on Zoom
Meeting ID: 823 3593 9827 
Passcode: BSU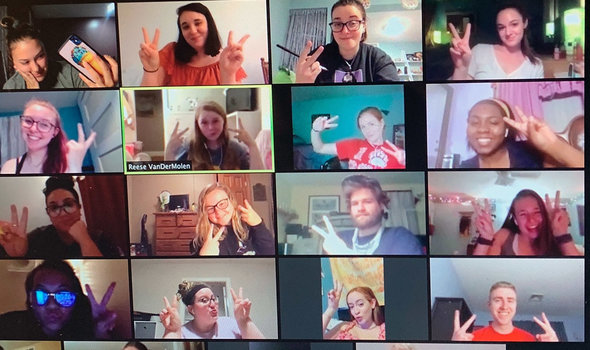 Crimson & White Day
Save the Date: Tuesday, Jan. 12, 2021
1-3:30 p.m.
Crimson & White Day is a virtual orientation experience that provides new students the opportunity to connect with fellow classmates, BSU student leaders and the greater BSU community.
New first year and transfer students will receive an email with the link in early January.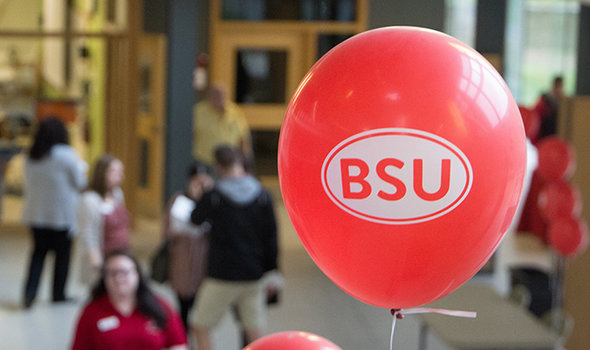 Bear Essentials for Academic Success
Save the Date: Wednesday, Jan. 20, 2021
10 am or 2 pm: You Choose!
Bear Essentials for Academic Success is a virtual orientation experience that provides new first year students the opportunity to meet with their advisor in the Academic Achievement Center (AAC) to learn about their BSU degree requirements, what to expect in the first semester, academic supports available to them, and tips on succeeding in online and hybrid courses.
A link to this event will be emailed to students one week before the event.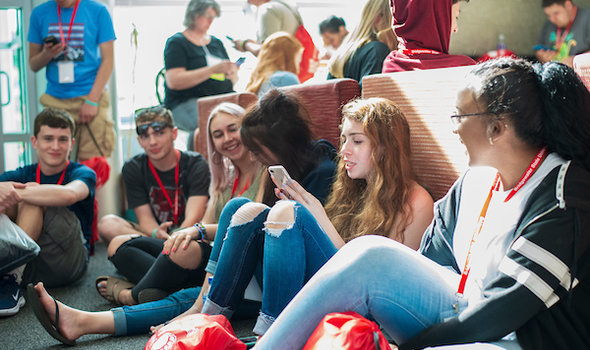 Virtual Bear Plaza
Jan. 14, 2021 | 11 a.m.-1 p.m.
Jan. 26, 2021 | 11 a.m.- 1 p.m.
This virtual fair is an opportunity for both students and family members to connect with departments and organizations. Staff, faculty and students will be available to introduce you to their services and answer any questions.
Information about how to connect to these events was sent to student and family email addresses. Please contact orientation@bridgew.edu if you did not get this information.