Visit Us!
There is no better way to learn about Bridgewater State University and all that makes it the right choice for you than by visiting our beautiful campus.
Cooper and Tanasia are ready to show you why it's great to be a Bear!
Why should you come see us in person?
It's a chance to be on campus and immerse yourself in the experience of what it's like to be a Bridgewater student.
 
You'll hear about college life directly from a current student, your tour guide.
 
You'll see our classrooms, dining halls, library and a first-year residence hall room.
 
You can ask about BSU events and how to get involved on campus.
 
A BSU tour gives you access to students, admissions staff, financial aid and other campus resources.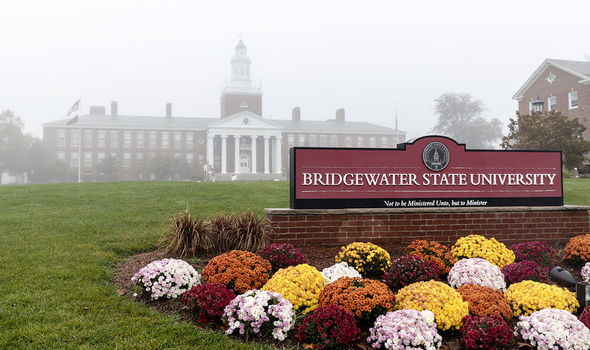 Fall Open Houses
Join us for an excellent opportunity to discover what it's like to be a Bridgewater State University Bear!
You'll have the chance to meet our faculty, staff and students, tour the campus, learn about our wide offering of majors, the admission and financial aid process, study abroad program, honors program, residential life, student involvement and leadership — and more!
Saturday, Oct. 14 | 9:30 a.m.–2 p.m. » Join us for a student-guided tour, Monday through Friday at 10 a.m. or 3 p.m. The duration of the tour is about 90 minutes, spanning over 1.7 miles. You will have the opportunity to enter various academic buildings, as well as a residence hall with a model room. Undergraduate information sessions and tours, offered weekly on Friday mornings at 10 a.m. include a 30-minute information session presented by the Associate Dean of Admissions, followed by a 90-minute walking tour of campus with a student tour guide. The information session will provide insight on how BSU delivers an exceptional value as well as the admission application and review process.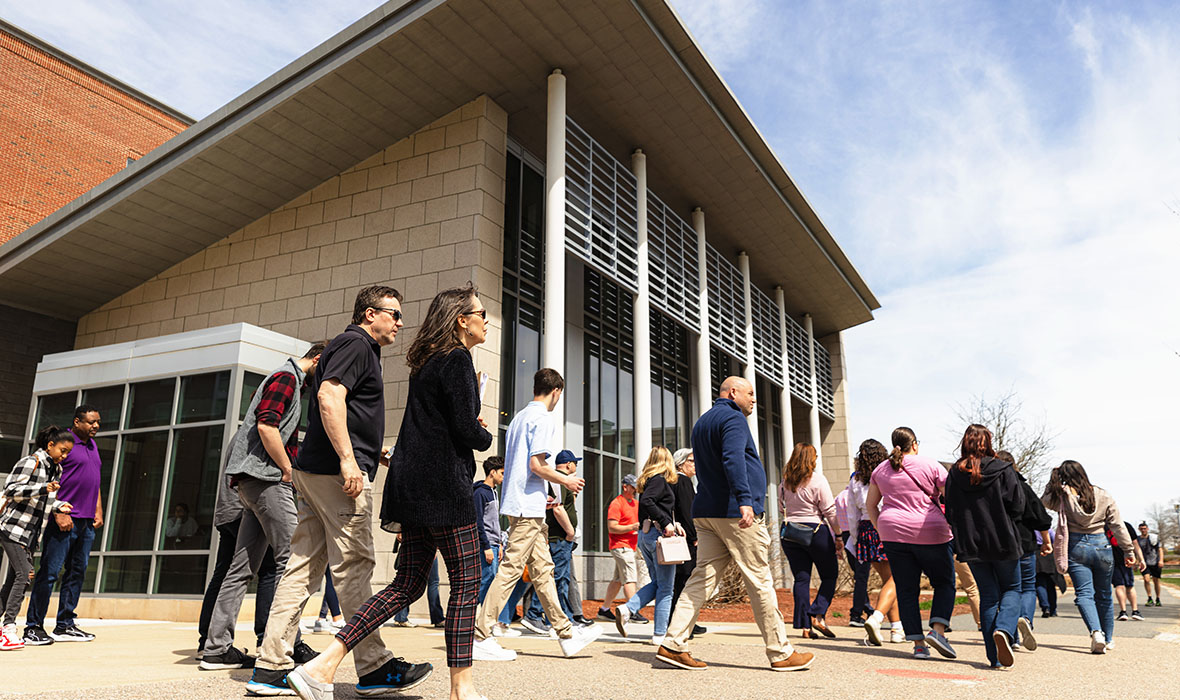 We welcome requests for group visits of 10 or more students that are arranged by school counselors, community-based organizations, or college access/readiness programs. If you have less than 10 students, we ask that you register each student under a regular campus tour, instead of a group visit.
Group visits feature a 90-minute student-guided walking tour of campus that can be tailored to showcase the interests of the visiting students. We can also enhance your itinerary by arranging for an information session from admissions and/or a special department, and/or campus dining experience.
Once a request for a group visit is received, a representative from the Office of Undergraduate Admissions will respond to confirm availability and discuss the details of your visit.
Visitors may be photographed or videoed for marketing purposes while on campus. If we are taking photos/videos during your visit and you don't want to be involved, please tell our staff that you choose to opt out.
Follow BSU Admission on Social Media