COVID-19 Update
To insure the safety of our community, the staff of LGCIE are currently accepting virtual appointments Monday through Friday from 8:30 a.m. - 4:45 p.m. Should you have any concerns and wish to meet virtually, with any staff member, please email
Anthony Ervin
with your request.
The Lewis and Gaines Center for Inclusion and Equity (LGCIE - Legacy) encourages equity and promotes the celebration of cultural pluralism at Bridgewater State University. LGCIE strives to create a community that appreciates the history, culture and traditions of underserved students, and believes in the positive relationship between multiculturalism and student achievement. LGCIE also fosters cross-divisional collaborations that assist with the retention of BSU students.
A New Name for a Renewed Mission
On Sept. 24, 2020, the Bridgewater State University Board of Trustees approved the renaming of the Center for Multicultural Affairs to the Lewis and Gaines Center for Inclusion and Equity. This name change reflects our deep commitment to racial equity and our relentless determination to close achievement gaps. The change also formally recognizes the renewed mission of the Center for Multicultural Affairs and celebrates two of our most esteemed alumni.
The change from Multicultural Affairs to Inclusion and Equity better reflects the mission of the Center by underscoring the focus on student success and by ensuring that all students — one student at a time — have access to the resources and supports they need to persist, graduate and reach their highest potential.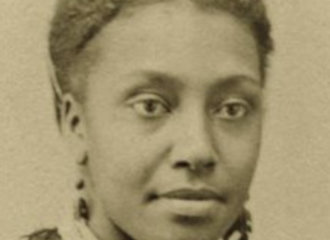 Sarah Ann Lewis was Bridgewater State University's first graduate of color. Coming from nearby Fall River, she was accepted into Bridgewater State Normal School in February 1867 and was awarded her diploma on January 26, 1869 — one year before Harvard conferred its first undergraduate degree to a Black student. Sarah went on to teach in the Fall River Public Schools.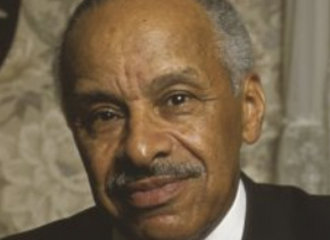 When Paul Gaines, G'68 died in June, BSU lost a member of our community who did as much to advance racial justice on our campus as anyone in our history. He devoted decades of his life to advancing equality and equity for all and changed fundamentally and forever the entire culture of BSU. When he was appointed our first director of minority affairs in 1968, there were 11 students of color enrolled at Bridgewater. Paul laid the groundwork for making BSU the diverse institution it is today with 25 percent students of color.