We are the BSU Bears!
Departments within the Division of Student Life hold hundreds of events each year, dedicated to engaging students, faculty, and the Bridgewater State community. These are just some examples of what you can expect, living the #BSUlife!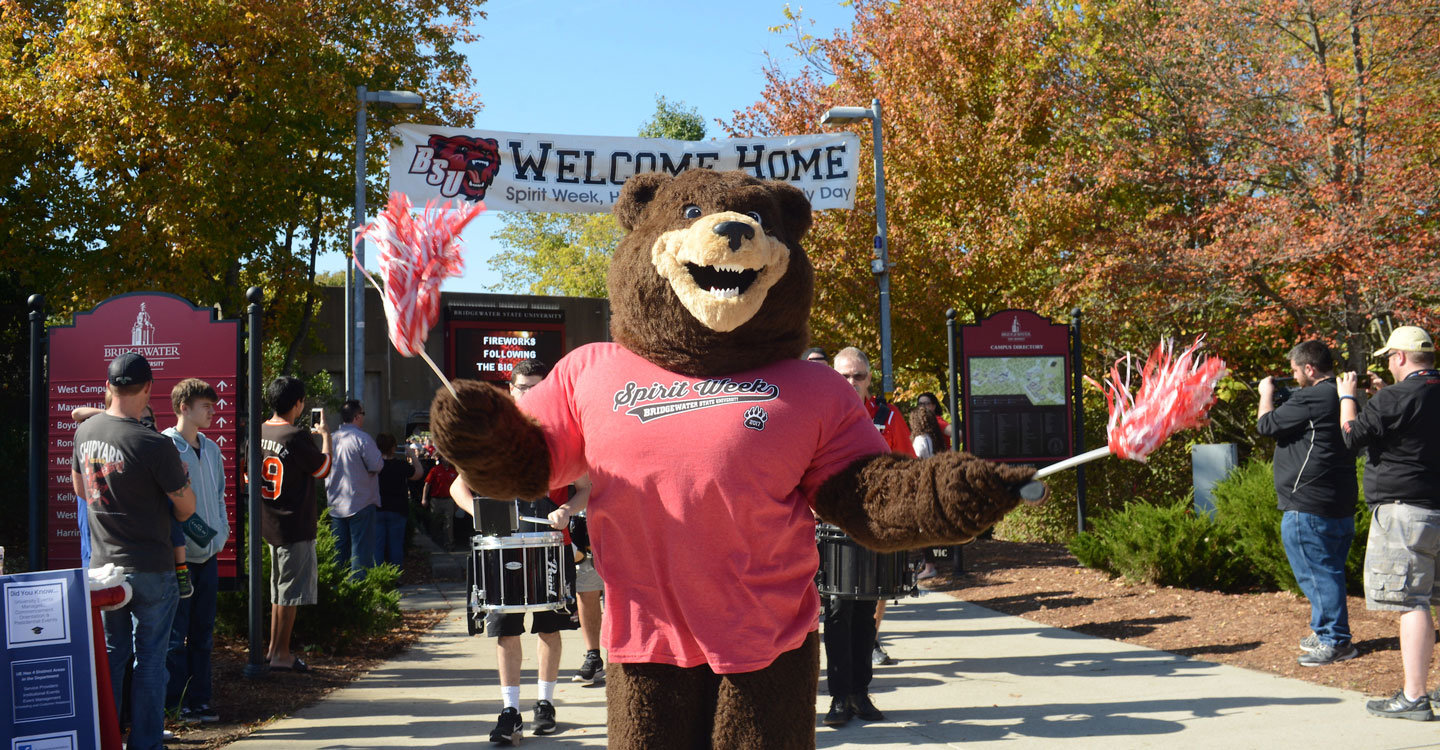 BRISTACO the bear is our mascot
The bear was chosen as the school mascot by a student vote in the 1960's when Bridgewater State brought modern day football to the college. BRISTACO was named for the institution which, at the time, was BRIdgewater STAte COllege.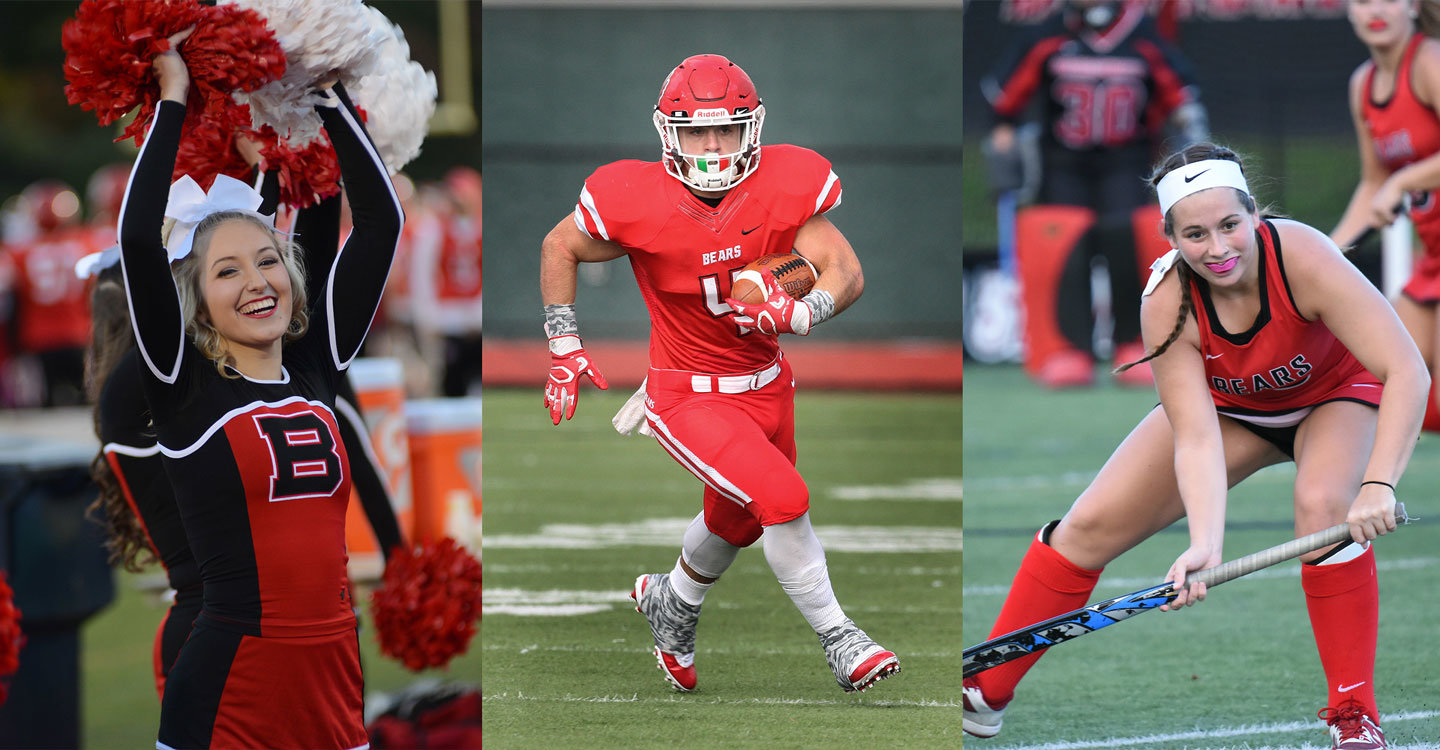 BSU colors are crimson and white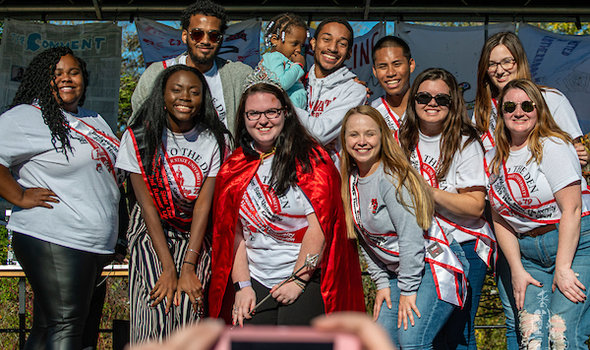 Homecoming
BSU students, alumni, families, and friends join together every fall for Homecoming, which unites the past with the present, creating a wonderful opportunity for alumni to rekindle ties with old classmates and families to reconnect with their students. Traditions include our Athletic Hall of Fame induction ceremony, a parade and pageant, a fair at University Park, alumni reunions, and the Homecoming football game.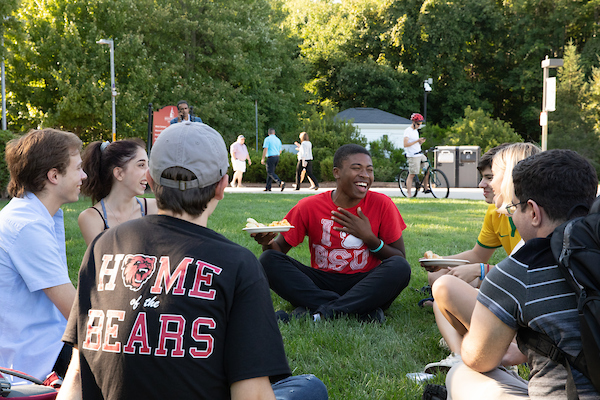 Kickoff
Kickoff programs, at the start of each academic year, greet all our new and returning students with a flurry of engagement opportunities. From Welcome BBQ to Kickoff events, there is something for everyone to help them get (re)connected to BSULife!