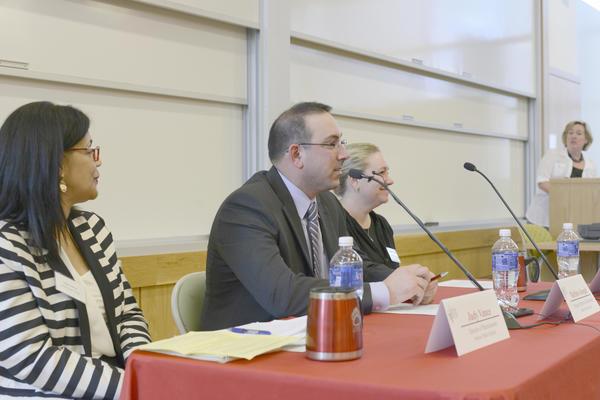 The Curriculum Leadership Center (CLC) at Bridgewater State University evolved from the Southeast Massachusetts School/University Consortium which was established in 1987 by representatives from the college and several area school systems. As the consortium's membership grew, the need for a regional center for curriculum leaders was evident. The Consortium's leadership proposed the establishment of the CLC in 1991 and a grant from the New England Association of Schools and Universities assisted in its development.

The primary mission of the Curriculum Leadership Center (CLC) is to provide a network for curriculum leaders to share and consult with one another on issues of common interest. The CLC is also a supporter and promoter for enhancing the collaboration among school districts in the Southeastern Massachusetts region.

Please contact Tracy Charbonnier at tcharbonnier@bridgew.edu or (508) 531-1494 if your district would like to become a member.

CLC Executive Board Members
Tracy Charbonnier, Bridgewater State University
Dr. Sharlene (Shari) Fedorowicz, Abington Public Schools
Elizabeth Haskell (Liz), Somerset/Berkley Regional School District
Dr. Jean Kenney, Walpole Public Schools
Dr. Ellen Martin, Marshfield Public Schools
Dr. Lori McEwen, North Attleborough Public Schools
Dr. Alison Mello, Foxborough Public Schools
Tracy Oliveira, Dartmouth Public Schools
Ryan Powers, Bridgewater-Raynham
Christine Pruitt (Chrissy), Easton Public Schools
Gina Williams, East Bridgewater Public Schools