Visit us!
There is no better way to learn about Bridgewater and all that makes it the right choice for you than by visiting our beautiful campus and meeting members of our welcoming community.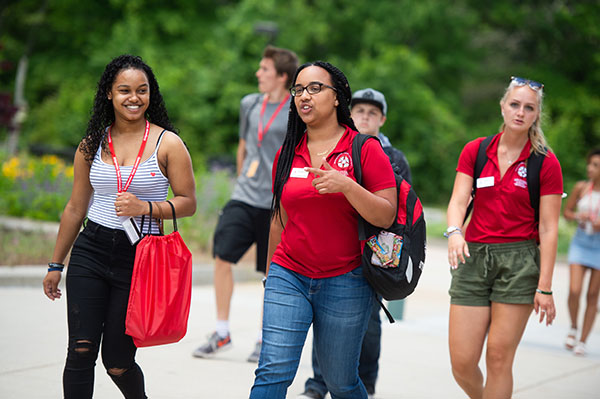 Join us for a student-guided tour, Monday through Friday, at 10 a.m. or 3 p.m., and select Saturdays.
You and your guests will be assigned to a student tour guide who will share their personal perspective and insights while you walk our beautiful campus for a 90-minute tour. Tours include the interior of several buildings on campus including but not limited to the DMF Science Center, Library, Student Union and East Campus Commons.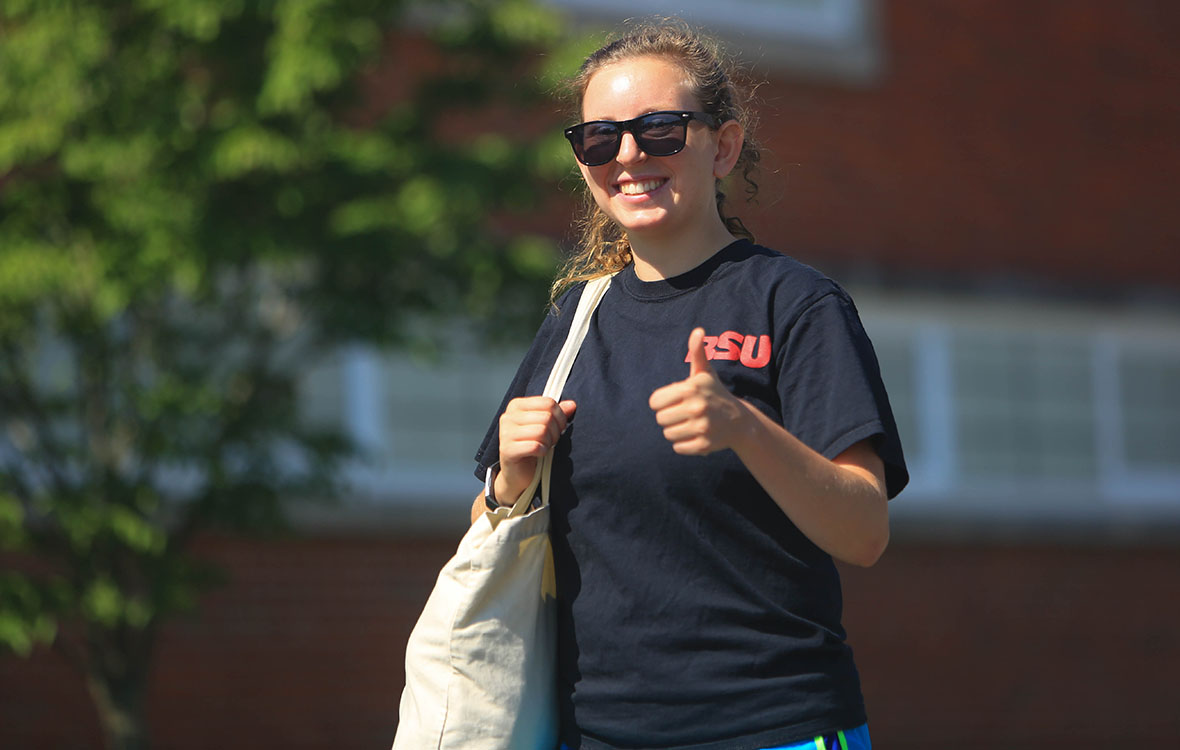 Undergraduate Information Sessions and Tours, offered weekly on Friday mornings, are ideal for those who want the convenience of both a formal presentation and a student guided tour in the same campus visit.
These weekly programs start on Fridays at 10 a.m. with a 30-minute information session presented by the Associate Dean of Admission, which highlights how we deliver an exceptional value and overviews the admission process. You and your guests will then be assigned to a student tour guide for a 90-minute walking tour of our beautiful grounds and facilities.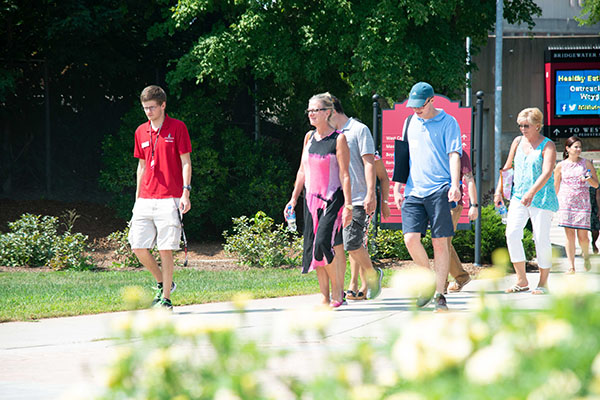 Saturday Campus Tours
You and your guests are welcome to join us for one of several Saturday Campus Tours offered this spring semester. These programs start at 10 a.m. and feature a 90-minute student-led walking tour of campus. On the tour you will hear a student's perspective on BSU and see firsthand our beautiful campus and facilities.
Capacity is limited, so don't delay in registering online.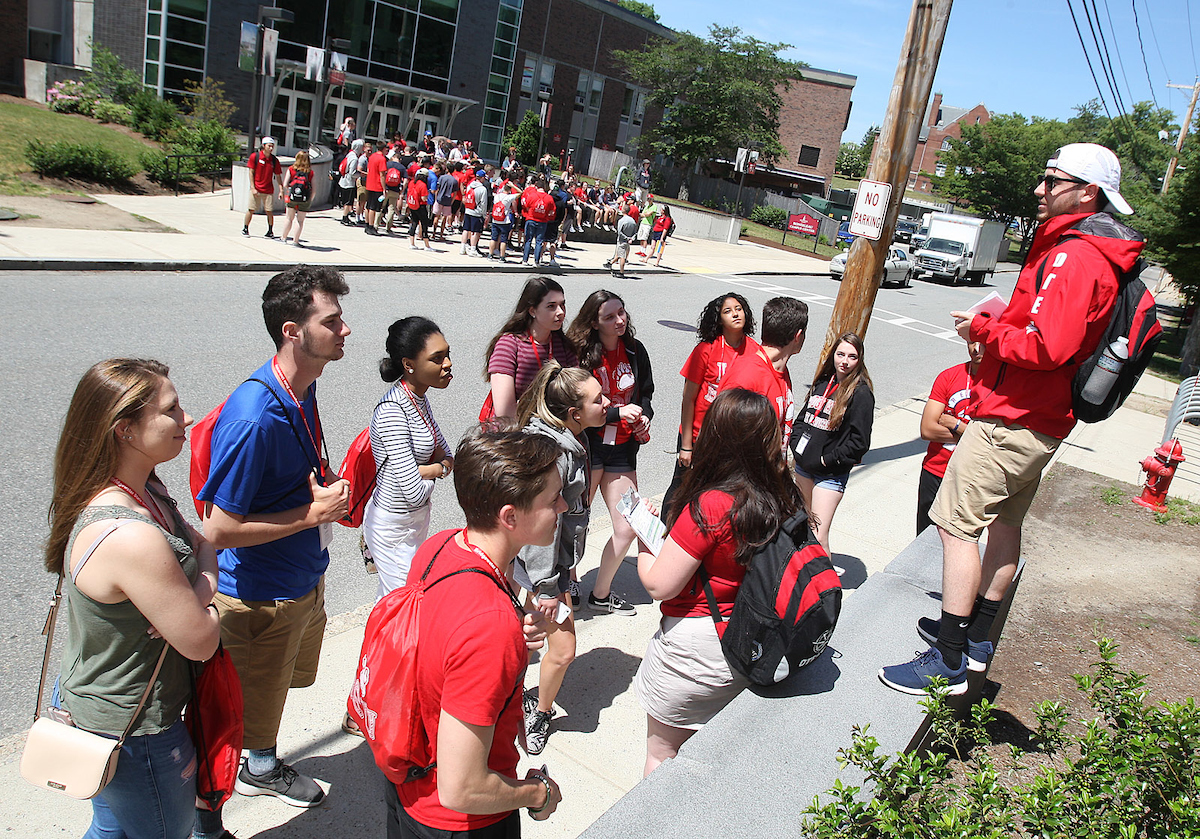 Group Tours
We welcome requests for group visits of 10 or more high school and/or transfer students that are arranged by school counselors, community-based organizations, or college access/readiness programs.
Group visits feature a 90-minute student-led walking tour of campus that can be tailored to showcase the interests of visiting students. We can also enhance groups visit by arranging for an admission information session, special interest presentation and/or campus dining options.
Group visits are being scheduled during the spring semester at 10 a.m. and 3 p.m. daily, Monday through Friday until late April. Reservations are required and should be made at least one week in advance of the anticipated visit.
Once a request for a group visit is received, a representative from the Office of Undergraduate Admission will respond to confirm availability and discuss other details for the visit.
Visitors may be photographed or videoed for marketing purposes while on campus. If we are taking photos/videos during your visit and you don't want to be involved, please tell our staff that you choose to opt out.
If you are eager to get a glimpse of what you will see and who you will meet when you visit, enjoy our virtual campus tour and watch the video below of our tour guides answering frequently asked questions.
BSU Tour Guides Answer Frequently Asked Questions
Margins
no-margin-top
margin-bottom-9