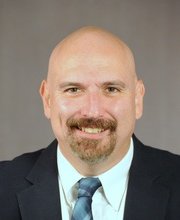 Professor of Accounting and Finance
Harrington Hall, Room 103E
BS, Stonehill College
MBA, Babson College
MSA, Bentley University
CMA
Professor Carleton Donchess' main teaching interests are in the areas of Managerial and Cost Accounting. He was founding Chairperson of the Department of Accounting and Finance, serving nine years as Chairperson and twelve years as departmental Graduate Coordinator. Within those capacities he worked with the department faculty and staff developing new majors, minors and masters programs.

With substantial input and assistance from department faculty, Professor Donchess coordinated the eight year application process with the Massachusetts Board of Public Accountancy, earning "Option-One" status, the most prestigious accounting program designation available in Massachusetts.
He has been involved with numerous institutional committees and initiatives. He is the faculty member credited with naming "InfoBear" while serving on the original campus web development committee.
Professor Donchess serves as a technology consultant with Prentice Hall Publishing and is involved with the development of assessment and instructional technology. Prior to starting his teaching career, he worked locally in the high technology industry.
His interests include mountain biking, music, the ocean, chess, and he is still active in college radio volunteering as a member of the Stonehill College radio station alumni advisory board.