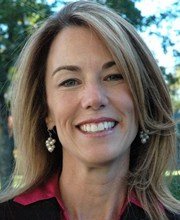 Professor of Counselor Education; Mental Health Counseling - International Non-Licensure (Non U.S. Citizens) Program Director
BA, University of Oklahoma
MEd, Ohio University
PhD, Ohio University, Counselor Education
Dr. Lyons Graham received her Ph.D. in Counselor Education from Ohio University, a CACREP-accredited program. She is a Licensed Mental Health Counselor and a Licensed Marriage and Family Therapist and maintains a private practice in Barrington, Rhode Island. She has experience in both clinical and school settings; counseling children and their families is her clinical specialty. She has many years of clinical experience counseling individuals and families with mental and emotional disorders and/or facing various family crises such as death, domestic violence, divorce, and chemical dependency.

Within the Department of Counselor Education, Dr. Lyons Graham was elected coordinator of the Department of Counselor Education's Professional Development Center which serves professional counselors and counselor trainees across the region by offering continuing education workshops on topics such as "Play Therapy", "Sandtray Therapy", "Counseling Supervision" and "Getting Started in Private Practice". She is the founding Chapter Faculty Advisor for the Beta Sigma Chi chapter of Chi Sigma Iota, an international counseling professional and academic honor society, at Bridgewater State University.

Dr. Lyons Graham has numerous roles outside the Department of Counselor Education including coordinating BSU's Service Learning and Civic Engagement Initiative, and she was recently appointed to BSU's Diversity and Social Justice Implementation Committee. She is also a frequent presenter at American Counseling Association (ACA), the Association for Specialists in Group Work, and the Association for Counselor Education and Supervision (ACES) national conferences and has several publications in ACA and ACES affiliated journals. Writing and research interests include empathy development and measurement, counselor development, relational teaching, relational parenting, social justice work, and service-learning.