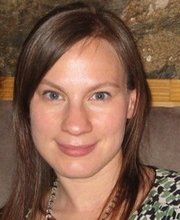 Associate Professor of English; Coordinator of African American Studies
Tillinghast Hall, Room 202
BA, Columbia University
MA, PhD, Boston University
Research and Teaching Interests:
Nineteenth- and twentieth-century American literature; African American literature; multiethnic literatures and histories from all periods; comparative ethnic literatures; Native American literature; race and ethnicity studies.
Publications:
"Remembering Local African American History through Google Books," editorial feature, with Jamie Huff. Google Arts & Culture site.  October, 2019.
"Being Taught by Phillis Wheatley during the Kavanaugh Hearings," The Bridgewater  Review 38.1 (2019): 5–9.
"The Souls of Henry Adams: Du Boisian Aspects of The Education." Arizona Quarterly 67.3 (2011): 61-90.
"'Excepting Himself': Olaudah Equiano, Native Americans, and the Civilizing Mission." MELUS: Journal of the Society for the Study of the Multi-Ethnic Literature of the United States 34.4 (2009): 15-38.
"How Dangerous Can a Book Be? Mark Twain's The Adventures of Huckleberry Finn." Great Books for High School Kids: A Teachers' Guide to Books That Can Change Teens' Lives. Ed. Rick Ayers and Amy Crawford. Boston: Beacon Press, 2004. 38-60.
Awards:
Dr. Robert A. Daniel Award for Diversity, Inclusion, and Social Justice 2020