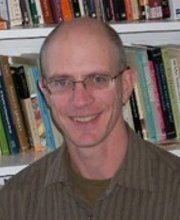 Professor of English; Coordinator of the Center for Sustainability
Tillinghast Hall, Room 314
BA, Williams College
MAT, Brown University
PhD, Tufts University
Research and Teaching Interests:
Henry David Thoreau and Transcendentalism
Environmental Literature and Sustainability
Native American Literature
Secondary English Education 
Major Publications:
Rediscovering the Maine Woods: Thoreau's Legacy in an Unsettled Land (edited collection), University of Massachusetts Press, 2019
Ghostly Communion: Cross-Cultural Spiritualism in 19th Century American Literature, Dartmouth College Press, 2004.
Recent Scholarly Work: 
The Concord Saunterer: A Journal of Thoreau Studies (editor, 2016-present)
"Ecocultural Contact and the Panarchy of Place: Jane Johnston Schoolcraft and Margaret Fuller in the Great Lakes." In Gendered Ecologies: New Materialist Interpretations of Women's Writing in the Long Nineteenth Century, edited by Dewey W. Hall and Jillmarie Murphy, Clemson University Press, 2020 
"Thoreau and Indians." In Henry David Thoreau in Context, edited by James Finley Cambridge University Press, 2017. 
Teaching Philosophy:
In my dozen years of teaching at the college and secondary school level, I've been continually fascinated watching how literature opens up the world for me and for my students. Literature jolts us out of our familiar assumptions and understandings, forcing us to confront the world anew. As a teacher, my focus has always been on giving my students the tools to refashion their understanding of the world, helping them attend to the nuances of language and the complicated cultural forces in which literature takes shape. My research in American literature has focused on how people have used writing to reshape their own environments, both natural and social, particularly across cultural lines, and I've brought the same perspective to the classroom. I use literature to challenge students (and teachers of students) to confront the limits of their assumptions and to wrestle with worlds of difference literature embodies.