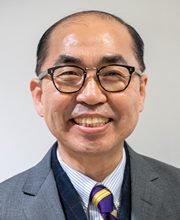 Burrill Office Complex, Room 102Z
BS, Kangnam University
MEd, Myongj University
MSW, PhD, Simmons College
Born and raised in Seoul, South Korea, Jonghyun Lee came to the United States to pursue his social work career. His name Jonghyun means "Black Bell". Koreans believe that the darker the bell, the more resonating sound it has. The name was given by his mother as she wanted him to become a compassionate person who could resonate with the lives of others. 

Dr. Lee earned his master's degree and PhD in social work at Simmons College. He has had rewarding experiences working with people from diverse backgrounds including those with severe mental illness, immigrants, children and sexual minority groups. 

Employing both quantitative and qualitative methods, Dr. Lee examines cross-cultural variations of mental illness and the coping behaviors among racially and ethnically diverse groups. His scholarship in the areas of culture-bound syndromes, migration, history of social welfare, spirituality, older adults, women and LGBT issues is disseminated through publications and professional presentations. 

Dr. Lee is committed to teaching! He began teaching at Bridgewater State University in 2010. Since then, his classes are filled with students from all walks of life. Following the professional mission of social work, Dr. Lee integrates social justice and human diversity in all aspects of his teaching to empower social work students to grow as aspiring professionals. 
Area of Expertise
Cross-cultural variations of mental illness and the coping behaviors, particularly the impact of depressive symptoms and culture bound syndromes on the daily functioning of diverse immigrant and refugee populations in the United States.

Issues related to socially just and culturally sensitive social work practice.