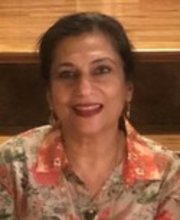 Field Education Specialist and Coordinator
Burrill Office Complex, Room 102F
BS, Stonehill College
MSW, Boston College
HERS, Certificate on Women in Higher Education Administration
Three Years of Course Work, Leadership in Higher Education, UMASS Boston
Ms. Shibli brings more than 25 years of experience in social work to BSU. Working with elders, doing legislative advocacy, organizing conferences, community development, program planning, development and management work over the years has given her the skills needed for securing internships in our area. Ms. Shibli has been working at the School of Social Work as the field education specialist and coordinator for the past 13 years.
Ms. Shibli likes bringing people together, whether it is on a one on one basis, group or at the community level. This skill was developed from growing up in a family culture that always welcomed people. Creating environments for dialogue and discussion is one of her favorite ways of bringing groups together. Social justice related issues on a local and global level keeps her motivated to make a difference. She is the current president of Community Services of Greater Brockton, a coalition of nonprofit agencies in Greater Brockton.
She enjoys learning about a variety of world cultures, history, traditions and music by reading, watching films and travelling around the world. Experiencing and interacting with people from all walks of life inspire her.
Areas of interest include: work family balance, women and empowerment, immigrant and refugee issues, coalition building and diversity issues