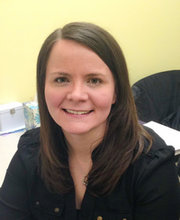 Instructor of Social Work
Burrill Office Complex, Room 102M
BA, Eastern Nazarene College
MSW, Simmons University
DSW Doctoral Candidate, University of Southern California
Wendy is a first-generation college graduate who grew up with a single mother who instilled the value of service to others. Through her mother's example and her early service experience working with youth at a local Boys & Girls Club in college, she found the field of social work.
Since this time, Wendy has spent the majority of her career working with adolescents and families at various agencies in the Boston area. Wendy earned her Master of Social Work from Simmons University in 2008. She has trained numerous MSW students in the field during her time as the Director of Clinical and Support Services for the Boys & Girls Clubs of Boston and the Camp Harbor View Foundation. Her love of training students led her to begin adjunct teaching and eventually to the role of Director of Field Education for the BSW Program at Eastern Nazarene College.
Wendy owns a private practice where she provides counseling, clinical supervision and training for social service agencies on various clinical topics. She is a doctoral candidate in the Doctor of Social Work Program at the University of Southern California. Her area of expertise is in burnout mitigation in social services.
Wendy lives with her husband and two dogs. She loves to spend time with her family and going on adventures mountain biking and hiking.
Area of Expertise
Social Work
Burnout Mitigation in Social Services
Mental Health