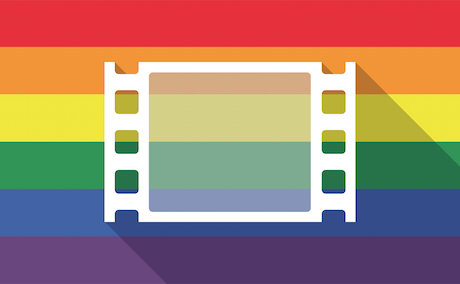 Story Series
News Feature
A 1970 film that broke ground with its realistic depiction of contemporary gay life is the focus of a new book by Dr. Matt Bell, associate professor of English.
Dr. Bell edited and contributed the introductory chapter to a collection of 12 academic essays that focus on William Friedkin's landmark film, The Boys in the Band.
The Boys in the Band: Flashpoints of Cinema, History, and Queer Politics has been generating interest among movie buffs, gay activists, and others. Dr. Bell will be interviewed about the book at a June 15 event at Boston Public Library.
Adapted from Mark Crowley's 1968 play of the same name, the movie is about a birthday party attended by a group of gay men in New York.
"It's a somewhat underappreciated film, but it's been hugely important for gay male representation," Dr. Bell said, noting that the movie was the first to depict gay people in a realistic and contemporary way.
The film, which he called "a disturbing showcase of internalized homophobia," was embraced by some in the gay community, but others complained it depicted gay life in a negative way.
Dr. Bell, himself, was upset by the film when he first saw it as a closeted gay teen. But years later he gained "a new appreciation for its realism and its affectionate humor." He got the idea for the book after participating in a workshop that focused on the movie in 2012.
"I realized I was sitting on a gold mine that had not been fully explored," he said, referring to the relative lack of scholarship devoted to a film of such importance to the gay liberation movement.
With the publication of the book, Dr. Bell not only hopes to reinvigorate discussion about the film, but also to inspire his own students to write their own books someday.
"I want students to be aware that scholarship is not something that just happens elsewhere but it happens all around them and they can participate in it," he said.