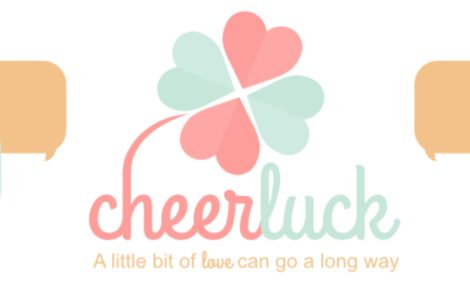 Story Series
News Feature
Four students recently proved they know how to make creative use of their computer skills by claiming a top prize in a national competition.
A team consisting of Minji Lee, Jordan Rossetti and Andrew VanNess – all class of 2018 – and Tyler Goulski, '17, won the best design award at this year's HackPrinceton event, a 36-hour competition in which more than 500 undergraduate students undertook computer projects at Princeton University.
The BSU students, all computer science majors and members of the university's computer club, earned the top prize by designing a website, Cheerluck, that allows people to create a page for those who need "some cheer or luck brought into their lives," according to Tyler.
"Each page allows loved ones to record and post videos, pictures and text posts, all in one place," he explained. "Cheerluck pages are best for someone who is overseas, recovering in the hospital, or separated from their friends and family…. Once the page begins to fill up, it can be sent to the person it that was created for as a heartwarming surprise."
Dr. Michael Black, assistant professor of computer science who worked with the team of students, said the Princeton event is the latest in a number of "hackathons" that BSU students have participated in this academic year at his encouragement.
Although "hacking" has a negative connotation to many, in the high-tech world it commonly refers to devising a quick solution to a computer challenge, according to Dr. Black. He said hackathons, where those skills are tested, are a growing phenomenon.
Dr. Black said he was excited the BSU students even got to take part in the competition - which involved a selection process – and that they advanced the project enough to submit it for review. For the team to then win the award – besting 70 other teams – left him "proud and surprised," said Dr. Black, who was also impressed with the project.
"If you look at the website it's very attractive and clean, and it uses a lot of modern design principles," he said. "I think it speaks to the students' artistic ability, not just to their coding ability."