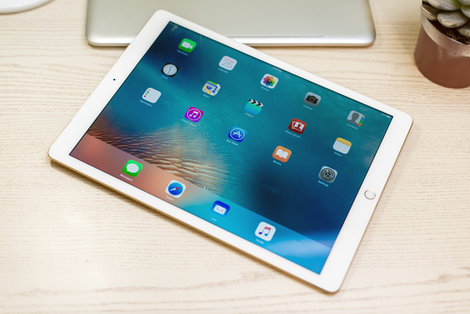 Story Series
News Feature
The College of Education and Allied Studies has retained its designation as an Apple Distinguished School. The honorific speaks to Bridgewater State University's commitment to staying ahead of the technological curve, said Dean Lisa Battaglino.
"It means that we are exposing our students to the most current and innovative technology available in classrooms and in their fields," she said.
The designation is reviewed every two years; BSU is one of only a handful of institutions in the United States admitted into the program.
In deciding what schools become an Apple Distinguished School, the company looks at how technology is used in BSU classrooms, how students are using it in their studies, and whether they are applying what they've learned in their fields while student teaching.
Today's teachers in K-12 schools rely heavily on technology, Dean Battaglino said. This includes things like apps, iPads, laptops and more. The designation, she added, lets the world know that BSU is on the cutting edge of technology-assisted teaching. BSU's College of Education made the purchase of an Apple iPad necessary for all students a few years ago.
"Once again, we have bragging rights," the dean said. "This was an incredible accomplishment and the application was difficult. Thanks go to an amazing team lead by (Associate Dean) Jo Hoffman." (Story by John Winters, University News & Media)