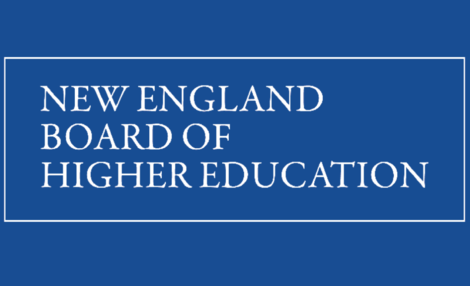 Story Series
News Feature
Gov. Charlie Baker has appointed Bridgewater State University President Frederick W. Clark Jr. to serve as a Massachusetts delegate on the New England Board of Higher Education (NEBHE).
Each state is represented on the NEBHE board by eight delegates representing leaders of education, business and government. The delegates are appointed by their states' governors and legislative leadership.
"I am honored to represent the Commonwealth of Massachusetts on the New England Board of Higher Education and I'm grateful to Gov. Baker for expressing his confidence through my appointment to the board," said President Clark. "Working together, NEBHE promotes educational opportunities and services for New England residents and our states in implementing higher education policies based on best practices."
Founded in 1955 by the six New England governors, the Boston-based NEBHE provides leadership to strengthen the relationship between higher education and the economic well-being of New England.
"Fred's advocacy of Massachusetts state universities, his history of work with the U.S. Congress, and now his leadership of BSU are widely valued by NEBHE and his fellow board members," said NEBHE President & CEO Michael K. Thomas. "Fred is admired and respected by his peers in both public and independent higher education throughout the commonwealth. His commitment to serving low-income and first-generation students, including their ability to pursue valuable internships and work-integrated learning opportunities, set him apart. We are honored to have him as a member of the board."
President Clark joins Michael Alexander, president of Lasell College; Rep. Patricia Haddad of the Fifth Bristol District; M. Howard Jacobson; former State Sen. Joan Menard; State Sen. Marc R. Pacheco of the First Plymouth and Bristol District; Carlos Santiago, commissioner of the Massachusetts Department of Higher Education; and David J. Wahr on the commonwealth's delegation.
Programs offered by NEBHE include the Regional Student Tuition Break, which offers New England residents a tuition discount when they enroll at out-of-state public colleges and universities in the region; policy and research programs; and professional and curriculum development. NEBHE also publishes The New England Journal of Higher Education, the region's platform for timely discussion of issues affecting colleges and universities.