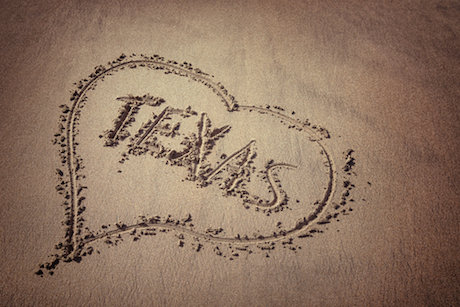 Story Series
News Feature
Dr. Mark Brenner climbed aboard a flight for Texas Thursday afternoon, answering the call to duty. He'll be working with the Red Cross and its disaster mental health team, helping victims of hurricane Harvey.
"They are in real need of licensed mental health professionals so I will be on my way to Dallas," the veteran educator and practitioner said. "The devastation is massive, with an expected 50,000 people in shelters. I will be working with survivors as well as Red Cross workers who need mental health services for stress and trauma." (Update: Dr. Brenner has been redeployed to Beaumont, Texas.)
Dr. Brenner spent several days completing special training for volunteers that is required by the Red Cross. This involved classroom work at the organization's Cambridge and Worcester offices, as well as some online coursework. These lessons provided an overview of the disaster services offered by the Red Cross, as well as on psychological first aid and disaster mental health services.
"Red Cross training speaks about bringing a 'compassionate presence' to disaster mental health work," Professor Brenner said. "I hope to provide a listening ear and a friendly face to people who need someone to talk to and listen to their stories." 
Hurricane Harvey blasted Texas for the better part of four days, bringing upwards of 50 inches of rain to some areas. The catastrophic flooding affected hundreds of thousands of homes and left more than 30,000 people displaced. The storm killed more than 70 people.
The effects of such a tragedy can be widespread, Dr. Brenner said.
"Natural large-scale disasters like hurricanes, earthquakes and the fires out west not only affect individuals and families, they also affect communities as a whole," he said. "Having a community affected by a disaster provides a common experience where people can come together to support each other. The goal of the Red Cross disaster services is to support communities as they recover and begin to rebuild their lives."
The cleanup and other aftereffects of Harvey are expected to last years. However, there was such an immediate need in Texas that the Red Cross put out a call for licensed mental health professionals among other specialists. Volunteering is a chance for Dr. Brenner to help others, but also to learn more about topics he is researching.
"I am really fortunate that I am on sabbatical this semester and I am working on a project on workplace death, so I am interested in the area of grief, loss, and the ways that people can come together in a time of loss," he said. "I have the clinical practice skills that the Red Cross was looking for, I was interested in how large-scale disasters are addressed and I wanted to bring this experience back to my students.
"Plus, as a social worker, this is what we do – someone asks for help and we help them, it's just that simple." (Story by John Winters, G '11, University News & Media)