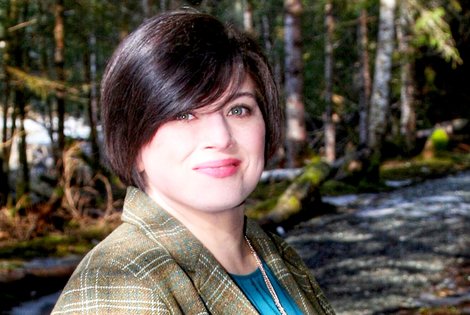 Story Series
News Feature
Jill Maclean, '00, has turned her Bridgewater State degree into a career of public service that has literally taken her from coast to coast.
"I like the opportunity to work for the places I live and help people have an impact on their communities," said Ms. Maclean as to why she enjoys municipal planning.
Ms. Maclean, who grew up in Raynham and studied geography at Bridgewater State, initially worked for the towns of Marshfield and Wayland. She then spent about a decade in New Bedford, including time as city planner. 
In 2015, she took a risk, changed things up geographically, and became a senior planner for Juneau, Alaska.
"I've always wanted to live someplace different," she said. "I decided it was worth a shot."
Ms. Maclean, who also holds a master's degree in public policy from the University of Massachusetts-Dartmouth, was promoted to director of Juneau's Community Development Department in June. She oversees a group of about two dozen people tasked with short- and long-range planning, permitting, building inspections, code enforcement and supporting the city's planning commission.
None of that may have happened if not for Bridgewater's geography program. Ms. Maclean initially went to what was then called Franklin Pierce College in New Hampshire. She transferred to Bridgewater after her freshman year because of its affordability and proximity to home. At Bridgewater, she took a geography class and fell in love with the subject. Mapping and geography came naturally to her.
"I really liked how interesting it was and the breadth of career opportunities," she said. "I wasn't even aware of the opportunity to do urban planning and city planning before I went to Bridgewater." 
Now, she's thrilled with her cross-continent move to Juneau, which has about 30,000 year-round residents and sees an influx of tourists in the summer.
Juneau is different from the urban and suburban Massachusetts municipalities to which Ms. Maclean was accustomed. Alaska's capital city is not connected to the network of North American roads, meaning ferries and airplanes are critical transportation resources. And, development can be tricky, as towering mountains influence where and how projects are built.
Planners seek to respect the character of existing neighborhoods while recognizing the need for more affordable housing. Development is more expensive, so Ms. Maclean's department aims to offer streamlined permitting that is not arbitrary, she said.
Outside of work, she enjoys exploring the mountains and other abundant natural features.   
"It's a really interesting place to live," she said. "The access to the outdoors is not like anything I've seen elsewhere."