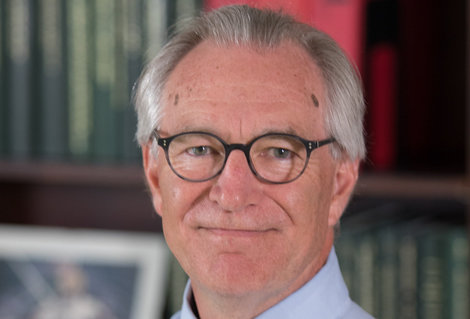 Story Series
News Feature
Next month, Joshua Hamilton, '80, will take over as provost, vice president and senior vice president for academic affairs at the University of New England.
Dr. Hamilton's résumé reveals a long list of accomplishments spanning 40 years in the field of higher education; he said it all started at Bridgewater State.
"Going to Bridgewater was crucial for me. It was the single most important thing I did," he said. "Bridgewater has always been a school of opportunity." 
His career as an academic leader happened by accident, Dr. Hamilton said, and he credits the teachers and staff at Bridgewater for shaping his path. 
"In my 40 years in higher education they are some of the best teachers I've encountered in my career…they are dedicated to students' success," he said. 
After graduating from Old Rochester Regional High School in Mattapoisett, Dr. Hamilton took some time to find his career path. After graduating from Bridgewater State, he went on to earn master's and doctorate degrees from Cornell University.
Before accepting the job at UNE, which has campuses in Portland and Biddeford, Maine, Dr. Hamilton worked at Swenson College of Science and Engineering, the University of Minnesota Duluth, and Rhode Island College. He called his new position at his "dream job."
"It's an innovate place," he said. Another bonus is that the new position offers him the ability to work with and help undergraduates through curriculum reform and other means.  
"Thinking back to my Bridgewater State experience…at the undergraduate level you can literally transform students' lives," he said. (Story by Heather Harris Michonski, University News)