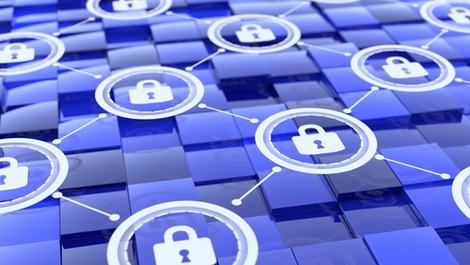 Story Series
News Feature
Cybersecurity professionals are in demand – and Bridgewater State University wants to educate the next generation of students seeking careers in the growing field.
"We've certainly heard the feedback from employers and the industry that they are looking for more professionals in information security," said Dr. Enping Li, an assistant professor of computer science.
In fact, the U.S. Bureau of Labor Statistics estimates the growth rate for information security analysts at 28 percent ("much faster than average") between 2016 and 2026. And, some experts worry there will not be enough information-security professionals to meet growing demand from law enforcement, businesses and elsewhere in the coming years.
Security breaches are regularly making news, and more qualified personnel are needed to address the threats, said Dr. Li, who is developing new digital forensics and cybersecurity courses and helping the university prepare to launch a new major in the area.
A course in Windows operating system forensics is set for fall 2018 and courses in mobile device forensics and network and cybersecurity are planned for next spring.
The new major will be unique because it focuses on the technical skills students need for the field, said Dr. Kristen Porter-Utley, dean of The Bartlett College of Science and Mathematics.
The Computer Science program at BSU provides a strong foundation upon which the new courses and major can be added. The new classes are designed to have hands-on exercises for most of the topics. Students will gain practical skills through investigations on real-life cases.
BSU aims to meet workforce needs in cyber security by preparing students to be more competitive for an exciting career, said Dr. Li.
"I think it's a win-win situation," she said.  (Story by Brian Benson, University News)