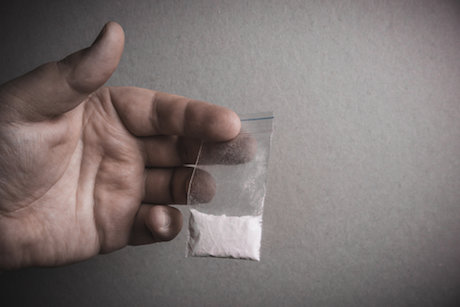 Story Series
News Feature
Answering a growing need in the region, Bridgewater State University and the Athletic Training Department will host a symposium devoted to issues surrounding the opioid epidemic on June 22.
The daylong event will include a session dedicated to opioid awareness and Narcan training, while another will be devoted to facilitating the collaborative efforts of emergency service workers and athletic trainers while helping victims of overdose.
The creation of the event came at the direction of President Frederick W. Clark Jr. He got College of Education and Allied Studies Dean Lisa Battaglino onboard, who reached out to athletic training faculty. Professor Kimberly Wise, ATC, picked up the gauntlet, saying that these days evidence-based training in the areas of opioid addiction and overdose protocols are high priorities for emergency workers and athletic trainers.
"After speaking with Dr. Dan Muse (of Signature Healthcare) I saw a connection between doctors, EMTs, police and athletic trainers and the type of training they all need," she said. "Evidence-based practice or training in the areas of opioid addiction and overdose protocol is desperately needed."
BSU has hosted panel discussions on addiction and opioids in the past. Mary Waldron, director of BSU's Institute for Policy Analysis and Regional Engagement, said many organizations around the region are interested in the topic. "They're looking to BSU to lead the way," she said. The symposium may be a first step toward other certificate programs being offered at BSU in the area of opioid prevention and addiction.
This event will not just examine the topic of addiction, but will also look at interventions to help those in the direst of need, and will demonstrate how to treat someone who is overdosing. At mid-day, a mock overdose will be staged, allowing participants to witness how medical professionals deal with such a crisis.
Those attending the event will receive a professional development certificate and a sample of Narcan.
Presenting at the event and/or participating in the panel discussion will be: Steve Marciano, whose brother died of a drug overdose; Dr. Dan Muse, Signature Healthcare emergency department and SportSmart program director; Keith Wilson, CCEMT- P, I/C - chief operations officer; Jen Dowd,  ATC, LAT, NREMT-B, WEMT; Tim Cruz, Plymouth County district attorney; Ed Jacoubs, MSW, director of Grants & Sponsored Projects; and Sgt. Robert McEvoy, BSU Police and a drug recognition expert. 
The event is free for emergency workers and select BSU athletic training students. For more information log on to bsu.ticketleap.com/bsu-atp-symposium. The event will be held from 9 a.m. to 4 p.m. in Burnell 132A and the Moakley Atrium. 
The event is being sponsored by BSU, Signature Healthcare, Office of the District Attorney-Plymouth County and Brockton Area Opioid Abuse Prevention Collaborative. (Story by John Winters, G '11, University News & Media)