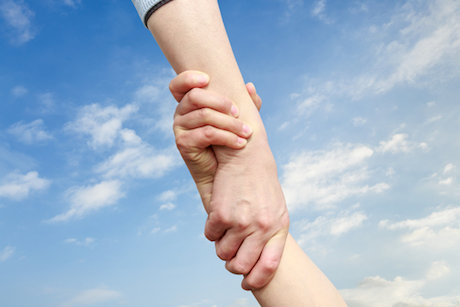 Story Series
News Feature
Bridgewater State University will officially say "thank you" to all 15 community colleges in Massachusetts at its first-ever Community College Appreciation Day.
Organized by Sandra Christoun, director of Transfer Services, the Nov. 2 event will showcase a number of the opportunities afforded to students who decide to attend the region's comprehensive university after their community college years. The event will begin at 9:30 a.m. in the Dunn Conference Center.
Half of all new students enrolled at BSU each year transfer from another institution, said Ms. Christoun, with half of those students hailing from the region's three community colleges – Bristol, Massasoit and Cape Cod.
Members of the community college system who work directly with students who are planning to continue their education at another institution, such as transfer counselors/coordinators, admissions directors, registrars and deans, have been invited to attend the event. Guided tours of the campus will be available to the community college representatives, as well.
"The day is also about Bridgewater showcasing our resources and support to allow our transfer students to continue their growth," said Ms. Christoun. A presentation by Dr. Jenny Shanahan, assistant provost for High-Impact Educational Practices at Bridgewater, will be followed by discussion.
Bridgewater has more than 350 pathways or articulation agreements with the state's 15 community colleges across a wide range of majors and courses offered between the two-year institutions and the university.
The university's commitment to its community college partners was reinforced in 2003 with the creation of the Connect Partnership, a regional consortium of public higher education institutions in Southeastern Massachusetts and Cape Cod.
Bridgewater became one of only nine campuses among the 29 in the state's public higher education system with a transfer office, and is the only one with a dedicated area for transfer students. Since then, Bridgewater's transfer population has skyrocketed from 33 percent of the new student population to 52 percent today.
"We've been committed to our transfer population for a long time, and that is why BSU is considered a leader in this field," said Ms. Christoun. "But the purpose of the day is to thank our community college colleagues who are dedicated to preparing their students to come to us."
Earlier in the year, Bridgewater, along with Bristol and Massasoit Community Colleges, announced the launch of the unique CC2BSU program, which guarantees admission at Bridgewater upon students earning their associate's degrees. Along the way, students will have shared experiences at the Bridgewater campus, access to BSU events and a seamless transfer experience.
"For some students, attending college seems like an unaffordable and unattainable dream," Ms. Christoun said. "This program will help students save money and prepare them for success at Bridgewater."
Presenters for the day include: Gregg Meyer, dean of Undergraduate Admission; Michael Siegel, director of Military and Veteran Student Services; Michael Sandy, director of Study Abroad Programs; John Paganelli, director of the Office of Career Services; Dr. Kristen Porter-Utley, dean of the Bartlett College of Science & Mathematics.
President Frederick W. Clark Jr. and Dr. Karim Ismaili, interim provost and vice president for the Division of Academic Affairs, will welcome community college partners to the event. In addition, a number of information tables representing student activities and support organizations from athletics to social justice will be included. (Story by Eva T. Gaffney, G '01, for University News & Media)