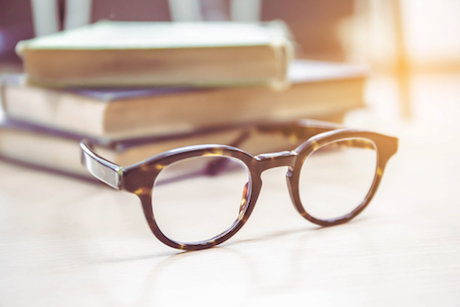 Story Series
News Feature
Fostering student achievement is the primary goal of Bridgewater State University, and a new center aims to help the school meet that objective.
The Center for Transformative Learning connects students, faculty and administrators working within the areas of high-impact practices, such as undergraduate research, the honors program, internships, global engagement and community engagement. These initiatives have been proven to help students succeed, said Dr. Jenny Shanahan, assistant provost for high-impact practices.
Dr. Karim Ismaili, provost and vice president for academic affairs, said he expects the new center to be a busy place, and one focused on scholarship.
"We want to broaden and deepen these experiences for our students," he said. "We envision the center to become a hub for students, faculty and staff."
The center, located in Maxwell Library room 330, is a gathering and studying place for students and a location where leaders of a variety of programs can collaborate. It houses offices for the honors program, undergraduate research and one focused on helping students apply for national fellowships, such as the Fulbright.
"These are programs that reflect our commitment to academic excellence," Dr. Shanahan said of having the center in the library. "They are well suited to an obvious academic space –and a space in which research takes place, even if it's virtually." 
George Atupem, '18, and Madison Forbes, '18, are examples of the effects transformative learning has on students. They shared their stories at a recent ribbon-cutting for the new center, and praised BSU for its mentors, research program and the opportunities the university grants students to pursue their passions.
"In short, this department not only legitimized that I had a voice, but also that what I had to say was important," said George, who is majoring in political science.
He described how he became interested in and researched inequities in the public education system and solutions to the problem.
Madison, who is majoring in English and philosophy and minoring in classical studies, is preparing to begin the English literature PhD program at Fordham University. She conducted research, presented at conferences, and traveled abroad while a BSU student.
"I thank Bridgewater and transformative practices because they have made my dreams a reality," she said.
President Frederick W. Clark Jr., '83, said transformative practices teach students to write, speak and work in teams – all skills employers desire. The new center, President Clark said, will open doors for students.
"You're not just changing one life, you're actually changing the trajectory of a whole family and of a whole community and maybe even of a whole country," he said. "Let's keep opening those doors as we go forward." (Story by Brian Benson, University News)