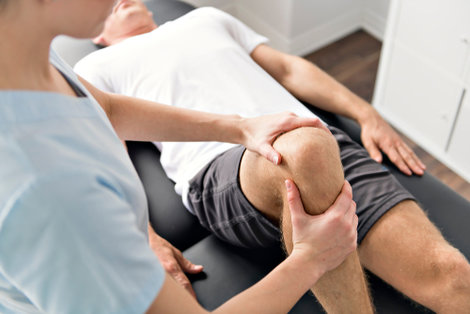 Story Series
News Feature
Change isn't always welcomed, but in some cases necessary. Recently, Bridgewater State University took steps to ensure that athletic training majors are properly prepared for the future.
Due to new standards that go into effect July 1, 2020, those seeking a career in athletic training will soon be required to obtain a master's degree in order to work in the field. The standards are set by the Commission on Accreditation of Athletic Training Education and the National Athletic Trainers Association.
With the new standards on the horizon, BSU will no longer offer an undergraduate athletic training degree. The university will, however, continue to offer a master's degree in athletic training. The fall of 2017 is the last time BSU accepted incoming freshman declaring athletic training as an undergraduate major. 
"It's not because we want to close out the undergraduate program, it's being mandated by the profession itself," said athletic training program Director Suanne Maurer-Starks.
BSU students who have previously graduated with their bachelor's degree in athletic training are proficient and have done great things in the field, said athletic training clinical education Coordinator Kimberly Wise. However, she added, the changes are necessary to better prepare future BSU students. She added that a master's degree helps students mature as practitioners and also gain a better view of what's happening holistically.
"Athletic training requires critical thinking and decision making factors that go along with the medical profession. It takes time for students to mature in the field," Dr. Wise said. "This is why, as an organization, we are moving forward on this."
Currently, the Movement Arts, Health Promotion and Leisure Studies Department is going through the proper channels, hoping to bring a health science major to BSU that would serve as a feeder for the master's athletic training degree program, according to Dr. Maurer-Starks.