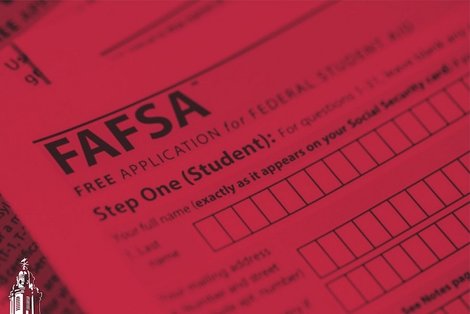 Story Series
News Feature
Attention Bridgewater State University students: There's an important deadline rapidly approaching and, if you miss it, it could affect your wallet.
BSU returning and incoming students have until March 1 to complete their FAFSA, or Free Application for Federal Student Aid, for the 2019-2020 academic year and be eligible for the greatest potential funding.
We asked Laura Biechler, the university's new director of financial aid, what students need to know.
What is FAFSA?
The FAFSA is the federal application for student aid. It's free. It's the only financial aid application Bridgewater uses. 
Why should students fill out FAFSA every year?
To see if they're eligible for any type of financial aid, which includes federal Stafford Loans.
Where do students obtain the form? What information do they need to complete it?
Students can go to studentaid.ed.gov. They need to also have an FSA ID. The ID is basically your sign on – a user name and password that is created. Parents often times have to have a separate one.
BSU's school code is 0021830-00.
What are some common pitfalls students face?
They use an email address that is connected to their high school, which is a terrible idea. When they leave the high school, it's no longer active.
Another thing that students don't realize is they let their parent log in first and then their parent completes the FAFSA as the applicant. Always make sure the student logs into the FAFSA application first.
How can students get help on campus?
A student no longer has to make an appointment to do FAFSA at the Financial Aid Office. They can walk in (Welcome Center Room 209, Mondays to Fridays 9 a.m. to 4:30 p.m.), get help, and use a computer to complete the form. Bring your parents' tax information with you because you'll probably need that.
Students should not be scared to contact the Financial Aid Office for any questions. One of the things they should remember is if they are confused on anything they're entering, they should reach out to the Financial Aid Office for help! 
What happens after the form is submitted?
It takes a college five to 10 business days to receive the processed FAFSA. At that point in time, we can confirm we have it. We use it to determine what their award letter is going to be.
How can students get even more information?
The FAFSA website has a FAQ section about filling out the form. And Bridgewater State has information online. (Story by Brian Benson, University News & Video)
Do you have a BSU story you'd like to share? Email stories@bridgew.edu.