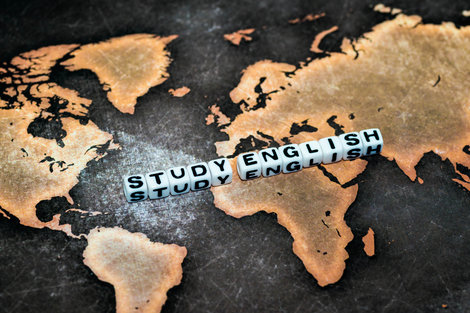 Story Series
News Feature
Dr. Melissa Latham Keh's research focuses on what people experience in trying to learn another language and how best to instruct them. Now she has a chance to share some of her recent findings with like-minded scholars.
 
The assistant professor of Special Education who specializes in teaching English to speakers of other languages, has been selected to present a paper at the American Educational Research Association's 2018 annual meeting in New York, a three-day gathering of educational scholars.
 
Dr. Keh, who previously presented at the AERA annual meeting in 2015, will be co-presenting this year with Dr. Emily Spitzman, a BSU colleague who is helping her finalize her paper and prepare a longer version for potential publication.
 
"I'm really excited because it's an opportunity to reach a wider audience with your work," Dr. Keh said. "It's also a place you can exchange ideas and hear other presentations."
 
Her recent research is based on data she collected tutoring Boston-area English learners for her doctoral dissertation in 2012-13, according to Dr. Keh, a former teacher of English as a second language.
 
The paper focuses on the power relationship between tutors and non-native students, and in particular how that dynamic is reflected when the students misread part of a text.
 
In her study, both students and teachers often appeared to view the tutor as an authority on language. But sometimes, the tutor "seemed to try to empower the English learners by shifting conversations to areas where the students had experience and knowledge," Dr. Keh said.
A key finding is that teachers should make clear to themselves and students "when they are correcting for language and when they are correcting for content," so that students can feel confident as readers even if they have an imperfect grasp of the language, Dr. Keh said.
 
Dr. Keh, who also has a master's degree in German, and bachelor's degrees in German and English, said helping non-native students develop their English skills is rewarding work.
 
"Everything you teach these students helps them show more of themselves," she said. "It's great to see that journey." (Story by John Laidler for University News)