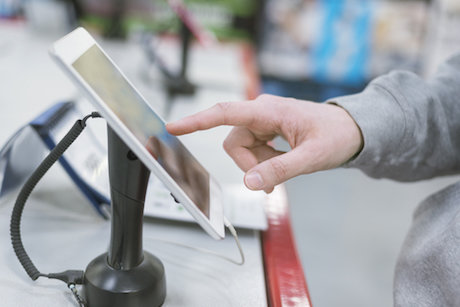 Story Series
News Feature
Obtaining or sending copies of your BSU transcript can now be done with a few clicks, thanks to a new program initiated by the Registrar's Office and the Information Technology Division.
Previously, students and alumni had to submit a transcript request in writing, make a payment online (or in Student Accounts), and bring a copy of the receipt to the Registrar's Office. Then in five to seven days, the transcript would arrive via snail mail.
The new system allows users to handle the entire transaction online and for half the cost. Registrar Joseph Wolk compares the experience to shopping at Amazon.
"In the times we live in, I think there's an expectation that things can be done instantly," he said. "This provides the kind of service our students and alumni expect and deserve." He added that as of July 1, the state's Office of Educator Licensure will only accept e-transcripts, making the new service even more timely.
Current students can access the new system via InfoBear (click "Student," then 'Student Records," then "Order Official Transcript"). Former students can simply log on to www.bridgew.edu/transcript. Within a half hour of placing an order, a pdf of the transcript will be sent to the email address of the desired third party, be it another school or prospective employer. Users are notified when their order has been received, when the transcript has been emailed, and when it has been accessed by the recipient.
The system is always available, and the cost of an electronically delivered transcript is $7.50, or $15 to have a hard copy sent. Users can also log in and check on the status of any transcript order they've placed, as well as order copies of their transcript for themselves.
The e-transcript system features the top digital security available today for electronic files.
"E-transcripts are just as official and even safer," Mr. Wolk said. (Story by John Winters, University News & Media)