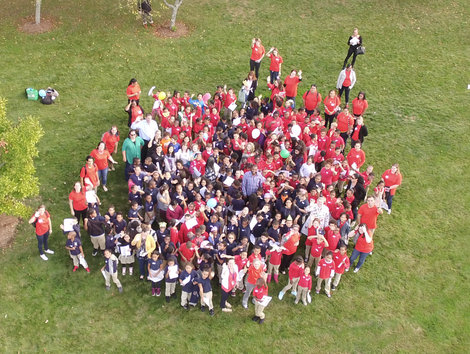 Story Series
News Feature
Members of the Bridgewater State University community know the value of listening to those who are sometimes overlooked. To that end, the campus is set to once again provide a platform for some of those, particularly younger, voices to be heard.
As part of 2018 Universal Children's Day, 250 third graders from Brockton elementary schools are expected travel to BSU to communicate their ideas and proposed solutions concerning pressing global issues.  
This is the third year the university has hosted the event. 
"It's an uplifting day," said Senior Associate Dean Jo Hoffman of the College of Education and Allied Sciences.
In 1954 the United Nations declared Nov. 20 as Universal Children's Day, to allow students to come together to participate in activities based on the themes of the 17 Global Goals for Sustainable Development set forth by the U.N.
No Poverty, Zero Hunger, Gender Equality, Affordable and Clean Energy are samplings of some of the goals. 
Throughout the day on campus, the Brockton students will partake of workshops where they will explore project-based learning and creative problem solving with BSU students and faculty.
During a poster session, children will have the opportunity to describe their connection to the goals and their ideas for local action. 
Part of the day will also include discussions of the book Full Steam Ahead by authors Peter and Paul Reynolds. The book focuses on creative problem solving. 
As a special treat, the day will conclude with a guest visit from the Reynolds brothers, who have participated in the previous two Children's Day celebrations at Bridgewater. 
The 17 Global Goals for Sustainable Development are in effect until 2030, and Dr. Hoffman said the university will continue to collaborate with area elementary schools to address them. 
"We have a goal for global competency and learning, of thinking beyond this region," she said. 
Members of the Bridgewater State community are invited to attend Universal Children's Day events. Things kick off at 9 a.m. in the Moakley Center. Keynote speakers Peter and Paul Reynolds are scheduled to speak at 11:30 a.m. (Heather Harris Michonski, University News & Video)