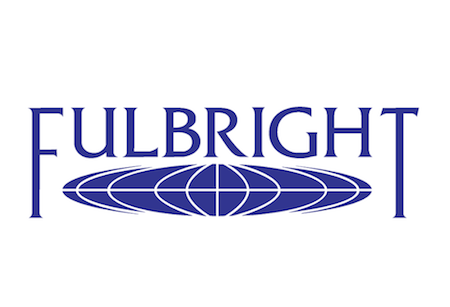 Story Series
News Feature
This year, BSU celebrates the achievements of three young women who have been honored by the Fulbright Program. Here are their stories.
Danielle J. Lopez, '17, is proof that one small decision can change your life.
Ms. Lopez was contemplating applying to the Fulbright Program, but after a day of classes she didn't feel like attending an information session held on campus.
"It's crazy because I almost did not go," she recalled.
But, Ms. Lopez, who earned a bachelor of science degree in biology, attended the information session and a weeklong Fulbright preparation "boot camp" that followed. She applied and learned recently she is receiving a Fulbright Teaching Assistantship.
She will spend much of 2019 in a Malaysian secondary school assisting English teachers and leading after-school science-education activities. She will serve as a cultural ambassador, and work to promote mutual understanding between the people of the United States and Malaysia.
Ms. Lopez, who is from New Bedford and aspires to become a dentist, couldn't contain her excitement when she found out – via email while at a gas station of all places – that she'd received a Fulbright. Though nervous about her upcoming international journey, she is also thrilled to live in Malaysia and experience everyday life there.
"I want to go to a country that is majority Muslim," she said. "That's a culture I've always wanted to understand. … I'm sure I will grow to love their culture and share it back here."
Ms. Lopez, who began her higher education journey at Bristol Community College, said Bridgewater State always feels like home, from the dining halls to the dorms to classes. Faculty and staff care and want to help students, she said.
Her journey to receiving a Fulbright, meanwhile, underscores the importance of trying.
"People will tell you because it's so selective, don't apply for it," she said. "Apply for it. Apply because you can and if you don't apply you'll never know. It really takes one moment to change your path."
Daniela Belice, '18, did not know English when she immigrated to the United States after an earthquake devastated her home city of Port-au-Prince, Haiti, in 2010.
But Daniela did not let that slow her down. She learned the language, graduated from Brockton High School in 2014 and is preparing to graduate this spring from Bridgewater State University, where she is majoring in sociology and political science and minoring in Spanish and civic education and community leadership.
She also wants to give back to the immigrant community by easing the transition for people who come to the United States.
"Immigrants, when they come here, don't have knowledge about laws, or who to go to when they need help," she said.  "I want to work to help to better the lives of immigrants."
One step along that journey will take her to Ryerson University in Canada, where she will study the economic integration of immigrant health care workers and pursue a master's degree. She will travel to Canada for the 2018-2019 academic year thanks to a Fulbright Research Grant. While north of the border, she also plans to volunteer at Toronto's Access Center for Internationally Educated Health Professionals and the Toronto Regional Immigrant Employment Council.
She hopes to use her research to educate policymakers in the United States.
"I decided to do this topic because I'm an immigrant," said Daniela, who lives in Brockton. "I've always had a passion to serve immigrants."
BSU provided her with the opportunity to research, travel and volunteer. She praised the university's supportive faculty members, including Dr. Norma Anderson, who encouraged her to apply for a Fulbright.
"The school has impacted me in so many ways," she said.
Daniela is not sure where she wants to work after completing the Fulbright. But, she is certain she wants to make a difference.
"I will definitely go to a place where I'm needed," she said. "I want to make an impact. I want to see the direct result of my work."
Mikayla Cote, '17, has a yen for Cambodia.
Ms. Cote traveled to the Southeast Asian nation three times as a Bridgewater State University undergraduate, including working on wastewater systems.
"The culture was really striking to me," she said. "It's just a beautiful culture and the people were so kind. It was truly mesmerizing to see the different places."
Now, the Plymouth resident is preparing to spend about 10 months in Phnom Penh through a Fulbright Research Grant. She will build and test a wastewater reactor with support from Paññāsāstra University of Cambodia and Wetlands Work! Ltd. The research seeks to improve public health and the environment, with the hope that it can be applied globally.
"I also want to get really involved in the community," said Ms. Cote, who would like to raise awareness in Cambodia about the importance of clean water and sanitation.
Ms. Cote, who studied biology at BSU after transferring from the University of Massachusetts-Boston, applied for a Fulbright before and was not selected. She credited Dr. Jenna Mendell with encouraging her to apply again. 
"I love science. That was my degree," said Ms. Cote, who would like to study microbiology in graduate school. "Another part of me really liked the Fulbright because of its mission of (fostering) mutual understanding between two different countries."
She hopes to raise awareness in the United States about what is happening with wastewater and drinking water in places such as Cambodia.
She said she is motivated to keep visiting Cambodia by Cambodians' attitudes.
"You don't want to go to a place and seem like you're pushing your beliefs on them," she said. In Cambodia, "people are very welcoming with what you're doing and interested in learning about water." (Story by Brian Benson, University News)