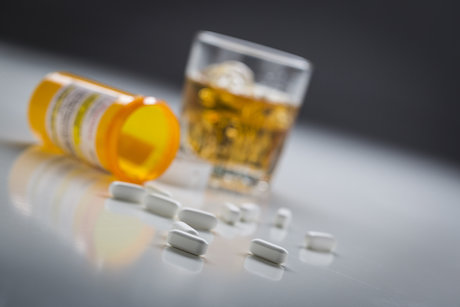 Story Series
News Feature
Professors Karen R. Fein, Mark Brenner and Jeff Steen have been named National Institute on Alcohol Abuse and Alcoholism (NIAAA) – Behavioral Health Training fellows, funded by the National Institute of Health (NIH) and NIAAA. The fellowships will focus on both alcohol and other drugs, a significant national problem. The three faculty members from the Masters in Social Work Program began participation this month in Boston University's fellowship program on Alcohol and Other Drugs Education Program (ADEP).
The fellowship for each will last one year, during which time the faculty members o will continue to learn and develop meaningful ways to include and reinforce the importance and inclusion of alcohol use/abuse and substance use/abuse content thoughtfully and more comprehensively across Bridgewater's MSW curriculum.
"This is an exciting opportunity that will ultimately prepare our graduate students to participate in the important work that is to be done around these and related issues, said Dr. Fein, who is coordinator of the MSW program. "It is our hope that this content will be incorporated across our clinical practice, policy practice, and our research curriculum in a complimentary and progressive manner."
The goal of the program is to promote the use of empirically-supported alcohol and other drugs identification and treatment methods among social workers which is consistent with the NIAAA goal to promote the use of research to treat and prevent abuse and dependence. The three BSU faculty members take part in what is a major component of ADEP, the Social Work Immersion Faculty Training program, which will train 100 faculty, all from accredited social work schools, to educate graduate students about empirically-supported alcohol and drug abuse identification and treatment methods and to integrate these topics into their school's curriculum.