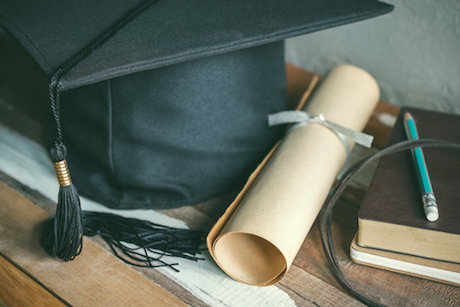 Story Series
News Feature
Gov. Charlie Baker and Boston Mayor Marty Walsh announced Tuesday the details of the Boston Bridge Program, which will allow high school graduates from the city's low-income families to attend state community colleges and universities free.
The kickoff was held at Madison Park Technical Vocational High School in Roxbury in front of dozens of students, state officials and invited guests. Bridgewater State University President Frederick W. Clark Jr. was in attendance.
"Today we are announcing a college affordability initiative that represents a historic partnership between the city of Boston and the commonwealth," Gov. Baker said.
Students who qualify for federal Pell Grants are eligible to take part in this pilot program, with the city and state covering the tuition and fees for each participant from the time they enter community college to when they graduate from a four-year state public college or university.
The Boston Bridge program builds on the state's similar initiative, Commonwealth Commitment. To be eligible, students must attend Bunker Hill, Mass Bay or Roxbury Community College on a full-time basis.
The state's Secretary of Education Jim Peyser said, "This is an exciting partnership between the city and the Baker-Polito Administration that we hope will change the lives of many Boston high school graduates." 
The new program should clear the way for student success for many city students, the secretary added.
"By removing the financial burdens, we hope to address barriers preventing students from going fulltime and from completing their degrees," he said. (Story by John Winters, G '11, University News & Media)