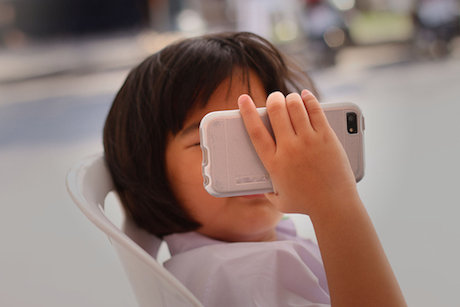 Story Series
News Feature
Two new studies reflect the changing ways young people are using – and abusing – their cell phones, as well as the effect of letting elementary-aged children have their own device. Psychology Professor Elizabeth Englander is the lead researcher on the studies, which detail the effects of allowing young children to have a cell phone. 
The research has been recently been published in peer-reviewed journals. 
The studies indicate that some children begin sexting as early as their middle school years. Meanwhile, those who do engage in this type of behavior, or general cyberbullying, are more likely to experience adverse effects from their actions.
Another new study shows owning a cell phone in third and fourth grade was predicative of whether young people became involved in cyberbullying. The reason they engage in this behavior is a lack of education during the elementary school years, Dr. Englander said.
There was some good news: The numbers of high school students engaged in sexting has actually fallen from 70 percent in 2013 to 59 percent in 2015. Reports of "pressured" sexting and revenge porn attacks have also declined. The reason for this is that more parents and children are talking about the ill effects of such behaviors.
The upshot of this new research, Dr. Englander said, is the need for education around cell phone use.
"If we are going to give young children extremely powerful devices, we have to talk to them about how to use them, and we have to think about how they can learn about some of the pitfalls," she said.
The research was conducted by Dr. Englander as part of her role as the founding director of BSU's Massachusetts Aggression Reduction Center. (Story by John Winters, G'11, University News & Media)