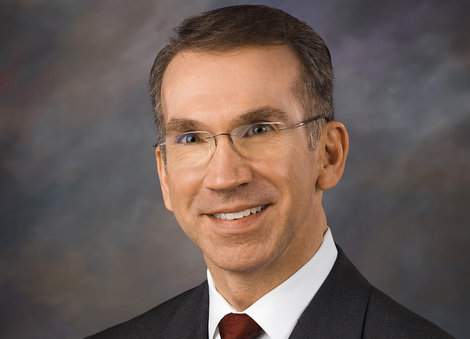 Story Series
News Feature
Following an extensive nationwide search, Dr. Joseph A. Oravecz has been appointed by Bridgewater State University as vice president for Student Affairs and Enrollment Management. 
Dr. Oravecz, who will begin his duties July 1, , brings more than 25 years of student affairs experience to the position. 
"Dr. Oravecz is a thoughtful, engaging, inclusive and collaborative leader who shares BSU's deep commitment to student success," said President Frederick W. Clark Jr. "I look forward to working with him in the years ahead."
Dr. Oravecz is currently the vice chancellor for Student Affairs at Montana State University Billings. There, he led major initiatives in enrollment management, student orientation, student mental health and behavioral intervention. He created a student leader advisory board and has been deeply engaged in the greater Billings community, including being elected to the city's Board of Education. Prior to Montana State, Dr. Oravecz served as the dean of the Division of Student Affairs at the University of Nebraska Kearney, and as associate vice president for Student Affairs at Bowling Green State University.
He received his PhD in higher education administration from Florida State University, an M.A. in higher education and student affairs from Ohio State University and his B.A. from Gettysburg College. 
In joining BSU, Dr. Oravecz returns to his New England roots, as he grew up in Connecticut and previously served as dean of students at the University of Bridgeport. 
For the past two years, Dr. Margaret Jablonski has held the position of interim vice president for Student Affairs and Enrollment Managemen.