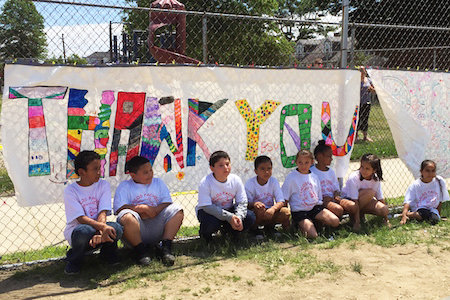 Story Series
News Feature
A ceremony was held to mark the opening of a new playground at New Bedford's Carlos Pacheco Elementary School. A portion of the equipment populating the new space was donated by Bridgewater State University.
The College of Education and Allied Studies has a longstanding working relationship with the local school, and when the equipment from the former Children's Center became available, it didn't take long to find a new home.
The Pacheco School has 380 students, whose former playground had been boarded up. The BSU-donated equipment was combined with that purchased by the city of New Bedford, and last week the playground was ready for the students. City officials joined a handful of BSU administrators at the ceremony.
Read about last week's ceremony here. (Story by John Winters, G '11, University News & Media)