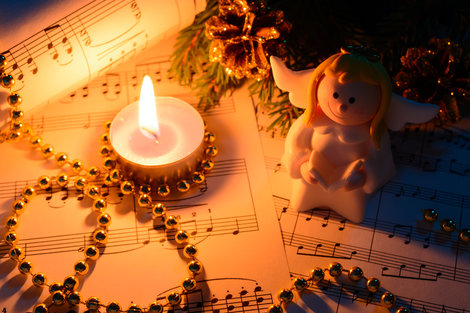 Story Series
News Feature
The Bridgewater State Music Department will hold its annual Gala Holiday Extravaganza Concert on Dec. 15. The evening will include a festive mix of traditional and contemporary favorites performed by the BSU Chorale, Wind Ensemble, Chamber Singers, Jazz Band and student soloists.
See the video below for a sneak preview.
The event will be held at 7:30 p.m. in the Rondileau Campus Center auditorium. Tickets are free for students, but a donation of $10 is suggested. All proceeds will benefit the BSU Friends of Music Scholarship Fund.
For tickets or information contact Dr. Donald Running at drunning@bridgew.edu 508.531.2054. (Video by Sean Meehan for University News)