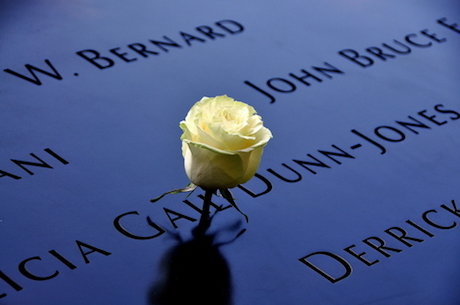 Story Series
News Feature
It's been 16 years since the attacks of Sept. 11, and the staff of the Community Service Center is providing two dozen ways to commemorate the event.
The suggestions are naturally centered on service. Here are two taking place in the near future:
• Gifts to Give collects donated children's gear that is then recycled, re-purposed and gifted to local children in-need. The Community Service Center is organizing a volunteer trip to Gifts to Give on Sept. 30, from 10 a.m. to 3 p.m. Transportation and lunch will be provided. Sign up today! Volunteers will sort and organize donated clothes, toys and educational items and pack them into care packages for local youth who are in need. Sign up here.
• Horizons for Homeless Children: Volunteers work two hours a week with children living in homeless shelters located throughout Massachusetts as Playspace Activity Leaders (PALs). Playspace not only gives children time to play, it also gives their parents time to take classes, pursue permanent housing opportunities, or just enjoy a needed break. For many of the young children who reside in shelters, their earliest and most formative years have been filled with instability and frequent transitions. The majority of volunteer shifts take place Monday through Thursday in the evenings from 5 to 8 p.m. A smaller number of programs also have morning or late afternoon shifts. Volunteers can get more information here. 
You can find the rest of the suggestions on the Community Service Center's Facebook page. Also, 911Day.org is an excellent resource as to how to best remember those who died in the attacks of Sept. 11, 2001. (Story by John Winters, G '11, University News & Media)