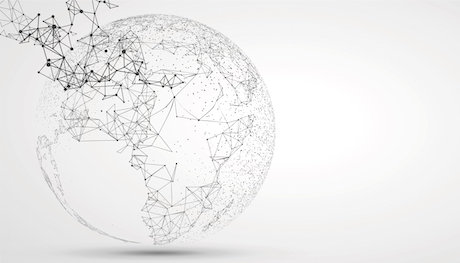 Story Series
News Feature
Bridgewater State University has an impressive record when it comes to engaging with foreign nations and cultures, but there is still more to be done, according to a new university report and a team of experts that recently visited campus.
The report was the product of BSU's participation in the American Council on Education's Internationalization Laboratory, a two-year program in which the national organization helps selected colleges and universities assess their global engagement and plan ways to enhance it. BSU was part of a cohort of 13 institutions chosen for the laboratory in 2015.
The project culminated with a three-day visit to BSU by a peer team from the council that included meetings with faculty, staff, and students, and an open forum Tuesday.
Dr. Susan Buck Sutton, leader of the three-member visiting team and a former senior advisor for International Activities at Bryn Mawr College, said that BSU is "doing incredible and distinctive things" when it comes to global engagement.
"Their programs in social justice overseas are really quite remarkable and unusual," Dr. Sutton said, citing also the large number of area studies programs for an institution of BSU's size and the fact that "they are all directed at student learning." 
"You have something to proclaim and you should be proclaiming it," Dr. Sutton said at the forum.
BSU carried out its laboratory initiative with the help of a 42-member steering committee of faculty and staff. The work included several meetings with American Council on Education staff in Washington.
While noting areas for concern, including the need for "more fully articulated strategic thinking," the report found that BSU's growth in global engagement "has been emphatically positive."
"The depth of programming and thoughtful integration of global learning in the broader curriculum speak to an institutional enthusiasm for global engagement," the report said, citing also the growth of opportunities for students to study abroad, strong support for international students, and efforts by faculty and administrators to develop international partnerships.
"We've made great progress in the last 10-15 years" in global engagements, said Dr. Wing-kai To, academic director of the Minnock Center for International Engagement and a professor of history. But he said he hopes the university will more fully embrace that strength as part of its identity and work to build on it.
"There is still a lot of work to do but we are moving in the right direction," he said.