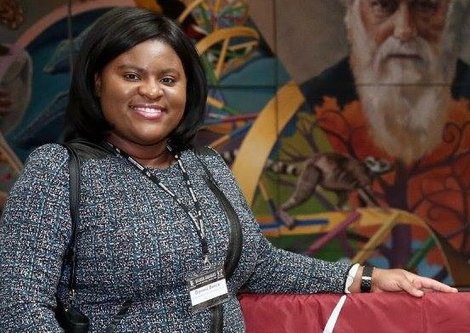 Story Series
News Feature
Bridgewater State University has its second Fulbright recipient of the year. Daniela Belice, '18, is preparing to study immigration in Canada next year thanks to a prestigious Fulbright Research Grant.
Daniela, who is double majoring in political science and sociology, and double minoring in Spanish and civic education & community leadership, will spend the 2018-2019 academic year at Ryerson University.
She will research Canada's immigration system, specifically the economic integration of immigrant healthcare workers.
Dr. Karim Ismaili, provost and vice president for Academic Affairs, called the award "a truly remarkable achievement." 
Dr. Ismaili, who was previously a faculty member affiliated with Ryerson's graduate program in Immigration and Settlement Studies, added: "I am so impressed with Daniela's commitment to this pressing social and political issue."
Daniela, who is a Brockton High School graduate, also plans to volunteer at Toronto's Access Center for Internationally Educated Health Professionals and the Toronto Regional Immigrant Employment Council.
"After immigrating to the United States from Haiti following the 2010 earthquake, she committed herself to advocating for immigrants' rights and has spent four years at BSU preparing for a career in immigration law and policy reform," said Amy Couto, BSU's student scholars coordinator and Fulbright program adviser. 
Daniela has volunteered for immigration organizations and took part in BSU's Alternative Spring Break service trips to Florida and Belize. She recently received the President's Award for Community Service and the BSU Award for Student Excellence.
Ms. Cuoto praised faculty and staff across campus who work to make BSU's Fulbright process possible and support students. She thanked campus interview committee members Drs. Kevin Donnelly and Alba Aragon; recommenders Drs. Norma Anderson, Aseem Hasnain, and Melinda Tarsi; Dr. Andrew Holman for his support in securing Daniela's affiliation with Ryerson University; Drs. Rachel Navarre and Derek Leuenberger who reviewed Daniela's proposal; Dr. Deborah Nemko for her work during Fulbright Boot Camp; and the members of the Fellowships Advisory Board: Dr. James Crowley, Dr. Diana Fox, Dr. Cindy Kane, Katie Lorge, Dr. Saritha Nellutla, Dr. Minae Savas, Dr. Ellen Scheible, and Dr. Wing-kai To.
Danielle Lopez, '17, is another recent BSU Fulbright recipient. She was awarded a Fulbright Teaching Assistantship, and will lead after-school science-education activities and assist English teachers in a Malaysian secondary school.