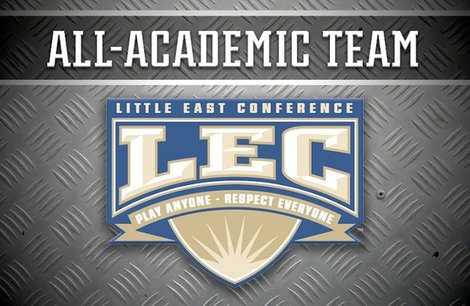 Story Series
News Feature
Four members of the Bridgewater State University men's tennis team have been named to the Spring 2017 Little East Conference All-Academic Team as announced by Assistant Commissioner Adam Sopris.
To earn a spot on the spring all-academic team, a student-athlete must have a cumulative grade point average of 3.30 or higher through the 2017 spring semester and be at least a sophomore academically and athletically, following the 2016-17 season. The student-athlete must also be a full-time member of a varsity sport and be enrolled at its institution for a full academic year.
The four student-athletes from the BSU men's tennis team who received the honor are senior Justin Haley (South Yarmouth), junior Daniel O'Malley (Duxbury) and sophomores Alexander Belinsky (Norton) and Michael Scollins (Marshfield)
The Little East Conference began honoring an all-academic team during the 2007-08 academic year. 
While the majority of Bridgewater State varsity squads are members of the Massachusetts State Collegiate Athletic Conference, three BSU teams call the Little East home. Field hockey and women's tennis compete in the Little East in the fall, and men's tennis in the spring. (Story courtesy of Athletics & Recreation)