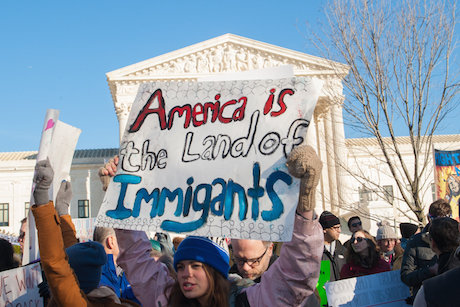 Story Series
News Feature
Once again, dozens of faculty members from multiple disciplines will participate in a week-long Teach-In focused on a single topic. 
Last year, the presidential election was the focus, this year it is a subject that has been much in the news as of late – immigration.
The Understanding Immigration Teach-In will feature a week of interdisciplinary pedagogy and dialogue about immigration in the United States, past and present. 
Participating professors will dedicate one or more of their classes during the teach-in week to topics related to immigration with the goal being to help students understand the history of immigration in our country, the contributions of immigrants to the economy and culture of the U.S., and the plight of so many in the world who are trying to seek refuge outside of their home countries.
The Teach-In is sponsored by Service-Learning and Civic Engagement, Middle Eastern Studies, The Edward Minnock Center for International Engagement.