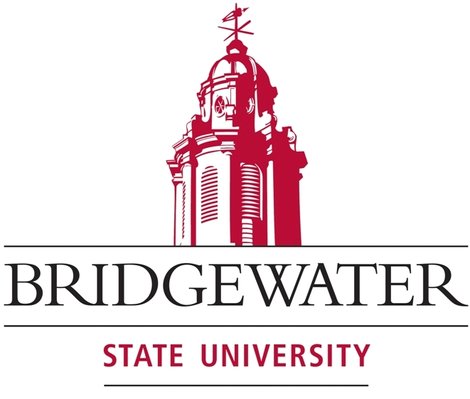 Story Series
News Feature
Bridgewater State University is proud to announce the names of students who earned a spot on the spring 2019 dean's list. The dean's list is published at the end of each fall and spring semester to honor the academic achievement of full-time, degree-seeking undergraduate students. A 3.3 GPA for the semester is required with a minimum of 12 credits earned and no grades of "incomplete" (IN/INC/IN.). Congratulations to the following students.
A | B | C | D | E | F | G | H | I  | J  | K | L | M | N | O | P | Q | R | S | T | U | V | W | X | Y | Z
A
Bryan Abbott
Madison Abbott
Raliyo Abdullahi 
Christina Abelard 
Rosa Abernathy 
Anthony Abi-Saad 
Sarah Abney 
Derick Abramson 
Chad Abreu 
Enny Abreu 
James Abruzzese 
Abigail Adams 
Gabrielle Adams 
Mikayla Adams 
Rebecca Adams 
Keyana Adarkwah 
Gino Affannato 
Christopher Agostino 
Abigail Aguiar 
Kailyn Aguiar 
Olivia Ahlman 
Daijah Aikens-Taylor 
Edward Akers Jr.
Hind Al Jurf 
Majd Al Jurf 
Casey Alba 
Angela Albert 
Armaly Albert 
Nikeisha Albert 
Mark Aldrich 
Theresa Aldrich 
Sansha Alexis 
Chace Allain 
Courtney Allard 
Kerrin Allard 
Holly Allen 
Alex Allioth 
Colleen Alm 
Nicholas Almeder 
Ariana Almeida 
Bailie Almeida 
Faith Almeida 
Laryssa Almeida 
Jonathan Almonte 
Julianna Almonte 
Kirsten Altig 
Alisha Alves 
Emily Alves 
Marcela Alves 
Nadia Alves 
Peter Alves 
Grace Alzamora 
Timothy Alzamora 
Andrea Amaral 
April Amaral 
Ashley Amaral 
Caylin Amaral 
Marissa Amaral 
Jessica Ambrosio 
William Amico 
Lauren Amiott 
Mary Amoo 
Alexandria Anderson 
Kayli Anderson 
Mackenzie Anderson 
Nathan Anderson 
Zachary Anderson 
Zachary Anderson 
Cleusa Andrade 
Jordan Andrade 
Reed Andrade 
Avery Andrews 
Matthew Angeles 
Arienne Annati 
Marlene Antas 
Carly Antonino 
Jessica Anzalone 
Deena Anzum 
Marcel Aragao 
Ivanildo Araujo 
Patricia Araujo 
Simone Araujo 
Tristan Araujo 
Kira Archambault 
Sarah Archambeau 
Danielle Arcidiacono 
Leslibeth Arias 
Kara Arico 
Tea Arnauts 
Erica Arpa 
Kaitlyn Arruda 
Andrew Arsenault 
Thomas Arseneault 
Tomas Arzeno 
Kristen Asci 
Christopher Aselin 
Dylan Ashburn 
Kevin Asirifi 
Claurry-Anne Assad 
Rachel Asulin 
Deirdre Atchison 
Walee Attia 
Sherine Aubourg 
Brianna Audette 
Emily Auerbach 
Kashala Auguste-Vargas 
Sarah Auriemma 
Summer Auvil 
Amaka Awuzie 
Joanly Ayala 
Waleed Azad 
Rachel Azar
B
Austin Baacke
Elena Babicz
Abigail Bailey
Lydia Bailey
Nicholas Baillon
Harris Bajwa
Elysabeth Baker
Moriah Baker
Samantha Baker
Samuel Baker
Samuel Baldwin
Kathleen Baptista
Stefanie Baptista
Claessens Baptiste
Sarah Baptiste
Lovelie Baptistin
Declan Barach
Cynthia Barba
Michelle Barbato
Abigail Barber
Igor Barbosa
Maty Barbosa
Sarah Barbosa
Briana Barboza
Madison Barboza
Nicole Bardier
Delaney Barger
Daniel Baribeault
Benjamin Barker
Hayley Barner
Alexandra Barnes
Mikayla Barnes
Savannah Barnes
Alyssa Barrientos
Sonja Barreiros
Cody Barros
Devon Barros
Karissa Barros
Jessica Barros
Savahna Barros
Nicholas Bartlett
Judith Barzey
Samantha Baskin
Emily Bassett
Devin Batcheller
Lillian Bates
Darren Battista
Melissa Batty
Ryan Bauer-Vieira
Evan Baxter
Christopher Bazile
Meghan Beady
Ainsley Beal
Meaghan Beal
Courtney Beale
Justin Bean
Alyssa Bearse
Sarah Beaton
Glen Beaulieu
Lucas Beaulieu
Elizabeth Bechtel
Kaitlin Bedard
Lillian Bedford
Ariana Bedoya
April Bedunah
Kelsey Beecher
David Beers
Brian Behan
Zachary Belcher
Alexander Belinsky
Eric Bell
Nicholas Bellavance
Alexander Bellino
Sarah Belliveau
Rosanna Bello
Justin Belmonte
Zachary Benevides
Jamelia Benjamin
Alyssa Bennett
Emily Bennett
Alexandra Benoit
Alexandra Benoit
Erik Benson
Lucas Bentes
Jandlyn Bentley
Matthew Bentley
Avery Benvissuto
Emily Berard
Jennifer Berard
Mc Cawley Bercy
Emma Bergman
Hayden Berio
Cindy Bernado
Kyle Bernardini
Noah Berndt
Alexander Bernier
Christopher Berry
Elena Berry
Nicole Berry
Zachary Berry
John Bersani
Danielle Bertazzoni
Margaux Berthiaume
Nicole Berthold
Jaelyn Bertowice
Brendan Berube
Jillian Berube
Kimberly Besse
Erin Best
Alexandria Bethune
Jonathan Bevis
Julia Biagiotti
Erik Bibbo
Jacob Bibeault
Amy Bichajian
Kamila Bielawski
Maeghan Bielski
Courtney Biggins
D'Andre Bigot
Connor Binegar
Joseph Bisbee Jr.
Jacob Bishop
Aaron Bisson
Eric Bissonnette II
Christina Bither
Cameron Black
Danielle Blake
Alyssa Blanchette
Andrew Blanchette
Kaitelynn Blethen
Morgan Bliss
Cali Bloem
Madeline Bly
Samantha Bodde
Chelsea Bodemer
Romie Bois
Devin Bombardier
Kaitlyn Bongarzone
Peter Bongarzone II
Antonia Bonina
Lucas Booth
Marcia Borden
Allison Borges
Rachael Borghesani
Alexys Bosse
Bryce Boswell
Catherine Botelho
Kyle Botelho
Samuel Botelho
Marissa Boucher
Megan Boudreau
Samuel Boure
Matthew Bourgeois
Thomas Bourget
Madison Bowen
Sherice Bowen
Justin Bowker
Paul Bowler
Emma Boyea
Gavin Bradbury
Rachel Bradley
Marissa Bradstreet
Elizabeth Brady
Lauren Brady
Samantha Braga
Kathryn Braley
Matthew Braley
Abbey Branco
Keri Branquinho
Milenna Brashears
Melissa Bratti
Megan Braz
Jamison Braz
Breanna Brennan
Christina Brennan
Rebecca Brennan
Shayne Brenner
Emma Bresnahan
Erin Bresnahan
Olivia Briggs
Sean Briggs
Adrianna Briggs-Mitrokostas
Laura Brito
Ciara Britto
Nicole Broderick
Hannah Brodeur
Jillian Brodeur
Emily Brodsky
Allison Brooks
Katie Brooks
Kendyl Brooks
Toni Brothers
Stephanie Brousseau
Michaela Brouwer
Alexander Brown
Cassandra Brown
Cassidy Brown
Christopher Brown
Erin Brown
Morgan Brown
Nicole Brownell
Tammi Brownlee
Natalya Brown-Mitchell
Jaclyn Bryant
Bridget Buckley
Kacie Buckley
Meghan Buckley
Heidi Bucklin
Kirsten Buddington Davis
Abigail Budwey
Kiana Bueno
Maria Bui
Katherine Bullied
Daniel Bunjo
Samantha Bunten
Jean Buon Jr.
Jenna Buote
Troy Burditt
Matthew Burger
Ben Burgess
Brendan Burke
Bridget Burke
Danielle Burke
Elizabeth Burke
James Burke
Karen Burke
Kelly Burke
Samantha Burkhead
Kelly Burns
Meredith Burns
Michelle Burns
John Burt
Zachary Burt
Leandra Burton
Stacey Burton
Madison Butkus
Caitlyn Butler
Sarah Butler
Madeline Butters
Brandon Byrne
Joseph Byrnes
C
Emily Cabral
Jacob Cabral
Jillian Cabral
Richard Cabral
Maria Cabrera
John Cacaccio
Victoria Cadogan
Matthew Cady
Megan Cafarella
Jack Caffrey
Cristina Cahill
John Cahill
Nicholas Cahill
Brea Caisey
Georgia Caissie
Sara Calabro
Lauren Christina Caldeira
Hailey Callahan
James Callahan
Kristin Callahan
Patrick Callanan
Quinton Callahan
Ryan Callahan
Nicholas Calvani
Meaghan Calway
Bradford Camara
Hayley Camara
Kiley Camara
Victoria Camara
Juliana Cameli
Catherine Cameron
Ryan Cameron
Samantha Cameron
Djodson Camille
Hunter Campagna
Tyler Campagna
Cassandra Campagnone
Gina Campanini
Brooke Campbell
Christopher Campbell
Devon Campbell
Jacob Campbell
Michelle Campbell
Nicholas Campbell
Tomas Campbell
Kiana Campinha
Salma Canan
Kayla Canney
Megan Canterbury
Leila Canuto
Olivia Cappucci
Kimberly Capri
Caitlin Carabba
Gina Carafa
Jessica Carberry
Giuseppe Carchidi
Derreck Card
Shackeema Card
Emma Cardarelli
Natasha Cardin
Benjamin Cardoso
Rebecca Cardoso
Raquel Cardozo
Zachary Carey
Gabriella Carlos
Sabrina Carlos
Melissa Carmichael
Jared Carmusin
Hailey Carnes
Abbigael Carney
Annalise Carney
Maeve Carney
Mialise Carney
Matthew Caron
Justin Carpender
Neil Carr
Allison Carreiro
Brian Carreiro
Hanna Carreiro
Kelsey Carreiro
Hannah Carroll
Rylee Carroll
Taylor Carroll
Hayley Carron
Fiona Carruthers
Madeline Cartagena
Erin Carter
Christopher Caruso
Stephanie Carvalho
Miranda Carveiro
Ryan Casault
Halie Casavant
Shauna Cascarella
Elizabeth Casey
Kara Casey
Meaghan Casey
Joseph Casieri
Tharayinha Casimir
Daniel Casper
Benjamin Cassman
Haley Castellano
Nelysa Castillo
Claire Castle
Caitlyn Castor
Nathaniel Castro
Zachary Cathcart
Megan Cattles
Samantha Cave
Marissa Cawley
Elizabeth Cedarstrom
Ashlee Cedrone
Isabella Celeste
Christian Cellini
Nicholas Ceniseroz
Joseph Cerqueira
Jennifer Chamberlain
Delia Chamberlin
Emily Chambers
Andrew Champa
Nia Champignie
Michaela Chan
Dean Chandler
Christopher Chapin
Nicholas Chapman
Sam Chapman
Lenya Chaponis
Allison Chappell
Chloe Chartier
Camron Chaves
Justine Chaves
Christina Chavez
Philomena Chea
Zhong Chen
Annie Cheney
Kelly Chetwynd
Victoria Chiarelli
Ethan Child
Jordan Chmielinski
Heidi Christopher
Nicole Christopher
Basil Chukwu
Matthew Chuong
Haley Churchill
Josephine Ciatto
Annarose Cicchetti
Brandon Cicchetti
Laura Ciccolo
Gina Ciccone
Elizabeth Circeo
Cory Cisternelli
Marie Clancy
Cassidy Clark
Danielle Clark
Kaylia Clark
Ryan Clark
Michaela Clarke
Jonathan Cleveland
Mathieu Clifford
Travis Cloutier
David Coakley
Stephen Coakley
Jacob Cobb
William Cobb
Stephen Cobble
Max Cobleigh
Rebecca Coburn
Jacob Coffey
Kailyn Cogan
Paige Cogswell
Jenna Cohen
Brandon Coimbra
Marissa Colantuoni
John Cole
Justin Cole
Molly Cole
Tyler Cole
Grace Collard
Matthew Collins
Megan Collins
Patrick Collins
Sara Collins
Paige Colombo
Samantha Colon
Emily Colon
Keith Colon
Meaghan Comer
Kristi Concheri
Sarah Conger
Georgia Conley
David Conlon
Kevin Conlon
Matthew Conlon
Lily Connaughton
Michaela Conneely
Chris Connelly
James Connor
Samantha Connor
Tanya Connor
Liam Connors
Skyler Considine
Julia Constantine
Monica Contreras-Vallejos
Brandon Conway
Aria Conway
Elizabeth Cook
Hunter Cook
Kaitlin Cook
Morgan Coombes
Grace Coon
Stephanie Coons
Colleen Cooper
Ellie Cooper
Julia Cooperrider
Sarah Copenhaver
Brittany Coray
Jessica Coray
Sarah Corbin
Rachael Cordeiro
Olivia Corey
Bailey Cormier
Bogdan Cormos
Katherine Cornell
Shawn Cornell
Haley Cornellier
Jason Coronella
Adele Correia
Aline Correia
Carlos Correia
Kaitlyn Correia
Marissa Correia
Samantha Correia
Nhamaa Cortes
David Cosby
Alendra Costa
Alyssa Costa
Ariel Costa
Kaitlin Costa
Kendyn Costa
Nicole Costa
Tiffany Costa
Tristin Costa
Troy Costa
Ryan Costigan
Nicholas Cote
Michael Cotsalas
Christopher Coughlan
Elizabeth Coughlin
Caroline Couto
Emily Coutu
Michael Couto
Robert Couto
Kayshel Couture
Cameron Covert
Antonia Cowan
Elizabeth Cox
Charlene Craig
Matthew Craig
Julia Crawford
Tiffany Crawford
Jacob Crear
Erin Cregg
Constanza Cressotti
Caroline Crimmins
Alex Crisman
Haley Crocker
Nicholas Crocker
Emily Cronin
Francis Cronin IV
Kelly Cronin
Kaylee Crooks-Letourneau
Tracey Crosby
Victoria Crossen
Jenna Crossley
Benjamin Crouse
Kenneth Crowell III
Courtney Crowley
Dylan Crowley
Jackson Crowley
Julia Crugnale
Jaymmy Cruz Matias
Colleen Cudmore
Juliana Cugno
Reed Cullen
Jamey Cullinan
Casey Cullinane
Emily Cummings
Patrick Cummings
Jake Cuneo
Daniel Cunningham
Jake Cunningham
Eliza Cuoco
Brian Curran
Jennifer Currier
Richard Curzake
Samantha Cushman
Ian Cuthbertson
Olivia Cyrus
Robin Czarniecki
Tyler Czyras
D
Michael Da Silva
Sydni Dabkowski
Alexandre D'Abruzzo
Baylee Dacosta
Dasmin DaCosta
Kayla Dacosta
Amanda Daley
Kathryn Daley
John Dalton
Alannah Daly
Chelsey Daly
Colleen Daly
Kylie D'Ambrosio
Gabrielle D'Amelio
Alyssa Damiano
Meghan Damiano
James Damon
Madison Damphousse
Elvis Dang
Kadisha Daniel
Danae Daniels
Anna Dankel
Jacob Dapsis
Joseph Darazi
Kyla Darosa
Maia Daschke
Anthony Dasilva
Brittany Dasilva
Lhorrana DaSilva
Marisa Dasilva
Sara DaSilva
John Davey
Wilfredo David III
Scott Davidson
Nicole Davie
Rachel Dawber
Shawn Daxberger
Cara Daybre
Sarah Days-Merrill
Racquel De Barros
Emilio De Leon
Michaela Deady
Catarina Dealmeida
Olivia Dean
Brendyn Deandrade
Jacob Deandrade
Hannah Deane
Brandon Deangelis
Jayme Deberardinis
Kendan Deblois
Zachary Deblois
Michael DeBruin
Jacob Dee-Hastings
Kayla Deforest
Jocelyn Defreitas
Matthew Degrasse
Megan DeGrazia
Kylie Degust
Kellie Delaney
Scott Delaney
Meghan Delang
Danielle Delaroca
Olivia Delgrosso
Christopher Delisle
Olivia Deltufo
Michaela DeMattio
Hailey Demello
Sarah Demello
Brooke Demers
Taylor Deming
Katherine Demus
Gabriel Deoliveira
Ethan Depaula
Elisa Depina
Kevin Depina
Matthew Derby
Caleb Derochea
Kerry Derocha
Mackenzie Deschenes
Ross Desciscio
Dylan Desimone
Tyler Desjardins
Katharine Desmarais
Callie Desmarais
Aisling Desmond
Darius Desnoes
Amy Desousa
Cameron Desousa
Caroleann Desouza
Delia Devane
Ripley Devers
Joel Devine
Molly Dewar
Thomas Dewar
Alexandra Dewey
Luke Dewhurst
Richard Dewling
Skylar Dhimitri
Marco Di Lorenzo
Benjamin Diamond
Elizabeth Diamond
Ariane Dias
Miles Dias
Braden Diauto
Mark Dicampo
Riley Dicenso
Joshua Dicicco
Alexzandra Dickey
Emily Dickson
Dante Diclemente
Joseph DiGiacomo
Christina Dill
Ruthann Dillon
Allison Dimmick
Mackenzie DiNapoli
Emilyrose Dion
Matthew Dionne
Jacquelyn Dipietro
Andrew Disher
Andrew Distefano
Alexa Distefano
Trevor Ditullio
Javaun Dixon
Caroline Do Nascimento
Madison Dodd
Eunice Dodenhoff
Amanda Doherty
Annie Doherty
Hannah Doherty
Michael Doherty
Marianne Dolan
Brian Dolle
Marc Domagala
Meghan Domagala
Cassandra Domeij
Tabitha Domeij
Erin Donaghey
Meghan Donaher
Elizabeth Donahue
Jamie Donahue
Lindsy Donahue
Mateya Donalson
Nicole Dondero
Hayley Donigan
Briana Donnellon
Lawrence Donohoe
Matthew Donohue
Evan Donovan
Kathleen Donovan
Luke Donovan
Sarah Donoyan
Thomas Doolan
Alyssa Doran
Christopher Doucette
Jonathan Doucette
Colin Dowdy
Alexis Dowling
Fionna Doyle
Nicholas Doyle
Natalie Draicchio
Michaela Drayton
Kenneth Drew III
Laine Drew
Haley Dries
Kathryn Driscoll
Kevin Drolet
Mary Dube
Cori Dubois
Abigail Ducat
Elizabeth Ducharme
Jacob Ducharme
Steven Dudley-Shipman
Alexander Dufault
Francis Duffy III
Maria Dufort
Kaitlyn Duhaime
Bethany Dumont
Nicholas Dumont
Sarah Dumoulin Minguet
Amelia Dunn
Kaylee Dunn
Payton Dunn
Ryan Dunning
Amy Duong
Ethan Dupont
George Durant Jr.
Madison Durfer
Racquel Durocher
Emily Durst
Justin Dutcher
Aaron Dutremble
Brittany Dutton
Paul Dwelly
Abigail Dwyer
Catherine Dwyer
Michael Dwyer
Amanda Dyer
Olivia Dziadyk
E
Chanbormey Eang
Amanda Earner
Destiny Easler
Mackenzie Easterbrooks
Matthew Eaton
Michael Eckenreiter
Collin Edwards
Gianna Egitto
Josephine Eisnor
Suzanne Elalami
Georgia Eldridge
Colin Eliason
Alysha Elie
Kathleen Elliott
Madison Elliott
Hailey Ellis
Zachary Ells
Jannah Elshaar
David Emberley
Molly Emmett
Zachary England
Erica English
Molly Ennis
Patrick Ennis
Alexis Eno
Cory Enos
Sarah Enos
Jenna Entel
Kathryn Epervary
Alexa Epp
William Ericsson
Riordan Ernesti
Andrea Estabrooks
Olivia Esteireiro
Halvert Estrada
Karly Estremera
Rachel Estremera
Elizabeth Ettridge
Nina Evans
Daisha Evora
Haleigh Ewing
Taylor Ewing
Maha Ezzeldin
F
Alexis Fahey
Ashley Faiella
David Fairfax
Jenna Fairhurst
Grace Fantoni
Julie Farabaugh
Josephine Farah
Hollyanne Faria
Kate Faria
Ashley Farias
Vanessa Farias
Harley Farrell
Jonathan Farrell
Michael Farrelly
Stefanie Fasoli
Anna Fateiger
Corri Feazell
Alexandria Fedele
Bryan Feeney
Jessica Feeney
Matthew Feierstein
Timothy Feight
Rose Felisme
Kerby Felix
Connor Fenton
Hannah Fenton
Justin Ferbert Jr.
Tiffani Ferguson
Robert Fernandes
Idalis Fernandez
David Ferraro
Alyssa Ferreira
Kaylee Ferreira
Maranda Ferreira
Rogerio Ferreira III
Sara Ferreira
Vanessa Ferreira
Aarlyn Ferris
Brendan Ferris
Herminia Figueroa
Jessica Fillion
Kelsey Fillip
Kendra Fillip
Hannah Finn
Michaela Finn
Julia Finnegan
Alexandra Finnell
Angela Firicano
June Fischbach
Kelly Fischer
Amara Fishenden
Griffin Fisher
Nicholas Fisher
Anastasia Fitian
Mary-Beth Fitton
Diannah Fitzgerald
James Fitzgerald
Sean Fitzgerald
Alyssa Flagg
John Flaherty
Jake Flanagan
Alyson Fleck
Riley Fleck
Ali Fletcher
Daniel Flockton
Alixandra Flores
Adam Flynn
Connor Flynn
Kathryn Foisy
Danielle Fokas
Mercy Folan
Samantha Folan
Danielle Foley
Kara Foley
Leigh-Ann Foley
Meghan Foley
Veronica Fonseca
Angelica Fontes
Stephanie Fontes
Gregory Fontes-Jules
Haley Forbes
Mallory Forcier
Sarah Ford
Ginnelle Foster
Karly Foster
Madison Foster
Rebecca Foster
Samantha Fountaine
Samantha Fouquette
Sean Fournier
Jonah Fouser
Bridget Fowler
Kelly Fox
Erin Fraine
Anthony Fraioli
Kyle Francis
Michelle Francisco
Krissie Franco
Samantha Francoeur
Juliana Francois
Sabbatini Francois
Luke Frankel
Alicia Franzie
Brett Franzie
Joseph Frattalone
Riley Frechette
Laura Fredd
Carine Freire
Clinton Freire
Ana Freitas
Karissa Freitas
Justin French
Madeline French
Hannah Frey
Samantha Fries
Hanna Fritz
Kelsey Fuller
Kevin Furtado
Jonathan Furtado
Natalia Furtado
Sonia Furtado
G
Thomas Gadbois
Benjamin Gaffey
Casey Gaffney
Jaclyn Gaffney
Zachary Gage
Candace Gagne
Julia Gagne
Melissa Gagnon
Genesis Galan
Nathan Gale
Allison Gallagher
Grace Gallagher
Kelly Gallagher
Tyler Gallagher
Belle Gallant
Brooke Gallant
Amanda Galpin
Erika Galvin
Erin Galvin
Nicholas Gamble
Jordyan Gamboa
Gregory Ganley
Jasmine Garcia
Monica Garcia
Scarlett Garcia
Karlie Garden
Abigail Gardner
Jessie Gardner
Chad Garfinkle
Brian Garland
Madison Garneau
Adrian Garrido-Segovia
Joseph Garuti Jr.
Emily Garven
Garrick Gaspar
Megan Gasper
Nicholas Gatchell
Kelly Gately
Avery Gatewood
Mattheau Gaudet
Laura Gaudette
Jessica Gaudreau
Colin Gaughan
Amanda Gauthier
Alexandra Gay
Hayley Gaynor
Earl Geary
Caitlin Gendreau
Elle Gendreau
Thomas Gentile
Drew Gentile
Tyler Gentry
Dominique Georges
Alyssa Germaine
Lauren Germaine
Lianne Gerstel
Marisa Getchell
Katie Getschal
Amanda Giambanco
Sarah Giampa
Joshua Giang
Olivia Giannetti
Sarah Giannetti
Nicole Giannino
Shawn Giannino
Ashley Giannotti
Sara Gibbons
Kelcie Gidley
Kira Gilbreath
Sabrina Gill
Jenna Gillis
Julia Gillis
Katherine Gillis
John Gillon
John Gilmore
Brooke Gilmore
Kristina Gionfriddo
Giavanna Giorgio
Ty Giove
Allison Girczyc
Kelly Girolamo
Sean Glory
Rebecca Gluchacki
Benjamin Godwin
Emily Gogan
Miguel Goldfield
Mitchell Goldstein
Chelsea Gomes
Heatha Gomes
Michael Gomes
Jacob Gomez
Ashley Gomm
Alexis Goncalves
Fatiana Goncalves
Amanda Goncalves Deandrade
Autumn Gonsalves
Rashelle Gonsalves
Sierra Gonsalves
Talyah Gonsalves
Alyssa Gonzales
Kristin Gonzales
Eva Goodman
Abigail Goodson
Emily Goodwin
Emily Goodwin
Grace Goodwin
Mark Goodwin
Janiel Gordon
Caroline Gordon
Leonard Goslin IV
Austin Goucher
Zachary Goulart
Anna Gould
Kayla Gould
Alexia Gouveia
Mackayla Gouvia
Katelyn Govoni
Kiana Govoni
Caroline Grace
Sarah Gracia
Anna Grady
Catherine Graham
Kelly Graham
Meagan Graham
Miles Graham
Brianna Granger
Abbie Grant
David Grant
Kevin Grant
Kirsten Grant
Steven Grant Jr.
Amber Grass
Valerie Graveline
Shyanne Gray
Charles Graziano
Marc Graziano
Mary Graziano
Patrick Graziano
Peter Graziano
Nicholas Greaves
Emily Green
Joshua Green
Joshua Greenhalge
Rosalind Greisz
Abigail Grella
Alyssa Grieve
Aidan Griever
Alexandra Griffin
Sarah Griffin
Mikala Grimaldi
Courtney Grimes
Liam Grosschedl
Nolan Grueter
Aaron Guaraldi
Brianna Guaraldi
Kimberly Guerriero
Cynthia Guibert
Amanda Guindon
Georgina Guiney
Robert Gullicksen
Simon Gumbs
Amber Gustafson
John Gustafson
Samantha Gustafson
Emily Guyon
Kyle Guyton
H
Benjamin Hadley
Ian Haire
Timothy Hairston
Connor Hall
Kevin Hallal
Candice Hallinan
Melina Halloran
Adrian Halpin
Olivia Halpin
Kaleigh Halter Marks
Nicolas Hamber
Sarah Hamel
Kayla Hamer
Victoria Hamilton
Miranda Hamn
Robert Hamn
Kaitlyn Hampton
Rachael Hamwey
Chiho Han
Raya Hankin
Camille Hanna
Ellie Hanna
Sean Hannah
Benjamin Hanson
Danielle Haradon
Andrew Harnan
Kelsey Harnden
Rey Harrington Dasilva
Hannah Harris
Paula Harris
Julie Harrison
Megan Harrison
Isheka Hart
Kayla Harte
Cassandra Hartsgrove
Erin Harty
Catherine Harvey
Zoe Hasham
Cecilia Hasomeris
Sarah Hastry
Nayu Hatajiri
Alecsandra Hatch
Jonathan Hatch
Laura Hatch
Kayla Hathaway
Kela Hauck
Kevin Hawkins
William Hawkins
Nicole Hay
Adam Hayes
Emily Hayes
Samantha Hayes
Lamont Haynes
Justine Haynes
Samantha Hayward
Jessica Haywood
Patricia Healion
Anna Healy
Emma Healy
Liam Healy
Logan Healy
Ian Heath
Amanda Hebert
Kyle Hebert
Trevor Hebert
Michael Hebner
Jillian Heffernan
Luke Heffernan
Nicole Heffernan
Rachel Heinrichs
Jenny Heller
Hailey Hengen
Nicholas Herd
Antone Hernandez
Marc Hernandez
Matthew Hershman
Emily Herzog
Erica Hess
Margaret Hession
Margaret Hester
Nicholas Heyland
Connor Heyland
Andrew Hibbard
Brian Hickey
Margaret Hicks
Matthew Higgins
Samantha Higgins
Matthew Higgins
Maudeline Hilaire
Alan Hill
Amanda Hill
Cali Hill
Caroline Hill
Kevin Hill
Ashley Hiller
Emily Hiller
Sara Hilton
Shayla Hinds
Nicholas Hines
Emily Hodges
Jenna Hodgson
Rachel Hoffman
Paige Hoffses
Heather Hogan
Holly Hogan
Brendan Holden
Kelsey Holick
Camille Holleran
Lamont Holley Jr.
Joshua Holman
Kyle Holmberg
Brandon Holmes
Breanna Holmes
Casey Holmes
Molly Holmes
Camille Holts
Jamie Hoover
Brianna Hopkins
Olivia Horrocks
Ethan Horsley
Shannon Horta
Alicia Horton
Austin Hosseini
Benjamin Howe
Aven Howell
Maggie Howland
Jeremy Hoyle
Lei Hu
Mei-Yu Huang
Jessica Huard
Lauren Hubbard
Patrick Hubbard
Ryan Hubert
David Hudson
Jennifer Hughes
Gabriel Hugo-Webb
Evan Hultstrom
Julianne Humphries
Charlotte Hunt
Raymond Hunt
Thomas Hunt
Catherine Hurley
Patrick Hurley
Liam Hurson
Evelyn Hutchins
Kevin Hutchinson Jr.
Michael Hutchinson
Bao Huynh
Monica Huynh
I
Mohamed Ibrahim
Vasiliki Iliopoulos
Kristin Infante
J
Adam Jabak
Ruby Jacobs
Justin Jacobsen
Kathryn Jacobson
Christina Jaros
Doreen Jean
Matthew Jeannetti
Meghan Jeannetti
Callie Jefferson
Seth Jefferson
Evan Jenkins
Brisharra Jennings
Andrel Jerome
Weiqian Jiang
Ashlie Jiggens
Michaela Jimenez
Jiahao Jin
Samantha Johannes
Emma Johansen-Hewitt
Brian Johanson-Jancovic
Alexandra Johnson
Christina Johnson
Cooper Johnson
Elysia Johnson
Georgia Johnson
Hannah Johnson
Katherine Johnson
Maura Johnson
Meghan Johnson
Melissa Johnson
Nathaniel Johnson
Natalie Johns-Suriel
Emma Johnston
Olivia Johnston
Benjamin Jones
Brianna Jones
Jamie Jones
Catherine Jordan
Jaquelin Jordan
Jaycie Jordan
Nicholas Jordan
Amber Jorge
Kloe Joseph
Gedeline Joseph
Jeanne Joseph-Bray
Colin Josselyn
Matthew Josselyn
Rachelle Joyal
Meghan Joyce
Olivia Joyce
Jeff Jules
Noah Jung
Annika Jurgilewicz
Alyssa Jusseaume
K
Kathleen Kabachus
Danielle Kaetzer
Kester Kafeero
Scott Kahungi
Jillian Kailher
Benjamin Kaliff
Derek Kalnicki
Samantha Kameese
Christine Kandarian
Julianna Kane
Sarah Kane
Stephanie Kane
Vanessa Karagosian
Nikoletta Karayan
Jenna Kardoose
Lily Karras
Ariana Kasper
Nicole Katarivas
Alexander Kates
Alexandria Katz
Suzanne Kaye
Hasna Kazi
Saoirse Keane
Shaelen Keane
Caroline Kearney
Jonathan Kearns
Margaret Keefe
Ryan Keefe
Julie Keeler
Corey Keeley
Allison Keenan
Caroline Keenan
Joshua Keif
Rachel Keif
Rachel Keif
Amy Keith
Cameron Kelbaugh
Matthew Kelcourse
Shannon Kelleher
Alyssa Kelley
Cody Kelley
Jody Kelley
Sarah Kelley
Shannon Kelley
Nathan Kellum
Ashlyn Kelly
Aubrey Kelly
Daniel Kelly
Jessica Kelly
Kennedy Kelly
Lauren Kelly
Jennifer Kelton
Brenna Kennealy
Hannah Kennedy
Krista Kennedy
Samantha Kennedy
Rachel Kennedy-Curran
Rebecca Kenney
Tyler Kenney
Haleigh Kent
Mary Kent
Jacky Keoduangsy
Joseph Keough
James Kerester
Hunter Kerrigan
Karin Keselman
Anthony Keyes
Aya Khoury
Christina Kilduff
Julianne Kilduff
Brandie Kilian
Krystin Killion
Pagna Kim
Emma Kimmell
Devin Kincade
Carolyn King
Holly King
Nathan King
Samantha King
Trevor King
Shannon Kinney
Michael Kinsherf
John Kinsman
Alexa Kipetz
Megan Kistner
Marina Kiwan
Jason Kleinberg
Kristen Kline
Stephen Kloc IV
Jordan Kneeland
Catherine Knight
Andrew Knobel
Lauren Knott
Chan Young Koh
Gabriella Kole
Tiffany Kong
Mary Grace Kopas
Kaitlyn Kopecky
Arthur Kopellas
Madison Koslowsky
Kimberly Kowalick
Kaylen Kozlowski
Kiley Kozloski
Matthew Kramer
Abby Krause
Andrew Kreamer
Brian Kretschmar
Angela Krim
Marina Kripke
Derek Krysko
Karaline Kummer
Sarah Kuyateh
Emily Kuzeja
L
Maxia Labady
Brielle Labonte
Lydia Labonte
Alyssa LaCava
Cassidy LaForest
Gina Lagrotteria
Samantha Lake
Gareth Laliberte
Madison Laliberte
Sydney Laliberte
Samantha Lalonde
Elsa Lalone
Megan Lalumiere
Bui Hin Lam
Tenzin Lama
Caleb Lamarre
Jason Lamb
Brooks Lambert
Kaylee Lambert
Kimberly Lambert
Lindsey Lambert
Taylor Lambrinos
Kyle LaMont
Colin Lamusta
Matthew Landino
John-Paul Landry
Michelle Landry
Paul Landry
Rebecca Landry
Abigail Lane
Joshua Lane
Justice Lane
Kayla Lane
Rachael Lane
James Laney
Tyanna Langellier
Emily Langone
Delaney Langton
Emma Lantieri
Alexis LaPlante
Chelsie LaPointe
Farah Larinard
Julia Larson
Noah Larson
Nicholas LaScola
Alexa Laslie
Riley Lathrop
Nichole Latimer
Alexander Laumeister
Matthew Lauria
Kristina Lavallee
Christina Lavelle
Emily LaVergne
Sean Lavin
Ryan Lawrence
Adam Lawson
Erin Lawson
Rebecca Lawson
Eva Le
Thanh Le
Triny Le
Shania Le Duc
Devan Leach
Jacquelyn Leafer
Alexa Leandres
Patrick Leandres
Megan Leary
Rachel LeBlanc
Stephanie LeBlanc
Tessa LeBlanc
Katie Leeco
Jillian Lemcke
Robert Lengel
Samantha Lenihan
Brittany Lento
Emma Leombruno
Elizabeth Leonard
Herbert Leonard
Olivia Leonard
Jeffrey LePage
Kyle LePage
John LeRoy IV
Ashley Leslie
Julia L'Esperance
Amanda Lester
Felicia Lett
Alexis Levesque
Baylee Levesque
Cory Lewis
Estee Lewis
Meghan Lewis
Arianna Lewis-Cardoso
Norman L'Heureux
Jeffrey Li
Xiang Li
William Libby
Matt License
Kelsey Lightner
Jessica Lima
Mariah Lima
Elizabeth Lincoln
Sabrina Lincoln-Salfity
Kyle Lindahl
Samantha Lipka
Dylan Little
Richard Little III
Megan Livingston
Cynthia Lobo
Khyleigh Lobo
Amanda Lobsien
Angela Locke
Kaylyn Lockyer
John LoGiudice
Brianna Logue
Christelle Loiseau
James Lombardi
Jessica Lombardi
Jacob Lonergan
Nicole Loney
Emily Long
Kortni Long
Nolan Long
Sarah Long
Colleen Longley
Dakota Lopes
Devin Lopes
Domingas Lopes
Larry Lopes
Maria Lopes
Monica Lopes
Tatiana Lopes
Deanna Lopez
Hayley Lorenzo
Courtney Loring
Michaela Loring
Renia Lorjuste
Sally Loschiavo
Molly Loughran
Ryan Loughran
Benjamin Lovell
Jack Lovely
Austin Lozinski
Loubensky Lucas
Matthew Luchini
Sarah Lucius
Hannah Luckman
Kelsey Ludwig
Michaela Ludwig
Michelle Lui
Meaghan Luongo
Amelia Luppino
Spencer Lusignan
John Lyman
Myrria-Tahisha Lyncee
Derek Lynch
Jessica Lynch
John Lynch
Peter Lynch
Jessica Lyons
Nicole Lyons
M
Judy Ma
Kayla Mac Neil
Jessica Macaluso
William MacArthur
Ian Macbeth
Kevin MacDermott
Garrett MacDonald
Joshua MacDonald
Karissa MacDonald
Nicole MacDonald
Emily Macey
Erica MacFaden
Cally Machado
Kayla Machado
Kaitlyn Machado
Nicholas Machado
Kathleen MacKill
Carly MacKinnon
Tiffany MacLean
Abigail Macleod
Stepheni MacLeod
Logan MacManus
Caila MacNeil
Alexis Macomber
Alison MacPherson
Bethany MacPherson
Jenise Madden
Meredith Madden
Thomas Madden
Matthew Maddestra
Caitlin Madeiros
Samantha Magalhaes
Sabrinna Magan
Malika Magloire
Kristina Maher
David Mahler
Colin Mahoney
Elizabeth Mahoney
Megan Mahoney
Meaghan Mahoney
Julianne Maia
Samantha Mailly
Kyle Maker
Julia Malita
Britney Mallebranche
Toni Malloy
Philip Malouin IV
Alexander Manganiello
Hailey Mangelson
Matthew Mangual
Sophia Maniscalco
Frank Manker Jr.
Jacquelyn Mann
Sarah Mannett
Mackenzie Manning
John Mannion Jr.
Margaret Mannion
Emmanuel Manu Sr.
Tanner Manzello
Yu-Ping Mao
Alana Maraglia
Gabriel Marcal
Abbey Marceau
Abigail Marceau
Rubenza Marcellus
Rachel March
Gwenevere Marchand
Maria Marchione
Anna Maria Marchlewska
Kelsea Marciarelli
Zachariah Marhamo
Perpetia Marius
Emily Mark
Jennifer Marmion
Marissa Maroni
Olivia Marques
Joel Marquez
Caroline Marriner
Owen Marshall
Taylor Marston
Rebecca Marszalek
Tyler Martell
Kendall Martignetti
Claire Martin
Elizabeth Martin
Jennifer Martin
Jessica Martin
Jordan Martin
Maryanne Martin
Mercedes Martin
Taylor Martin
Thomas Martin
Zachary Martin
Vanessa Martinez
Justin Martins
Nathan Marum
Carlyn Mason
Jenavieve Mason
Mackenzie Mason
Karissa Massud
Kirsten Masterson
Jake Mastrorilli
Lauren Matachun
Hailey Matanes
Lucia Matano
Julie Mathes
Jillian Matheus
Sarah Mathews
Benjamin Matos
Nicolas Matsuo
Nicholas Matt
Jonathan Matthews
Dennis Matveev
Michael Mauriello
Jenna Maxfield
Jordyn Maxim
Daniel May
Alyssa Mazzotta
Jonathan McAdams
Katherine McAlear
Hayley McAllister
Margaret McAllister
Keighla McAloney
James McAuliffe
Meghan McBee
Michelle McCaleb
Madeleine McCann
Bryan McCarthy
Catlain McCarthy
Mariah McCarthy
Megan McCarthy
Michaela McCarthy
Seth McCauley
Jamiya McConnell
Thomas McCuddy
Taylor McCulley
Haley McCusker
Michael McCusker
Christian McDermott
Zachary McDermott
Maria McDonagh
Stephen McDonagh
Kelly McDonald
Kelsey McDonald
Korie Mcdonald
Mikayla McDonald
Olivia McDonald
Cheryl Ann McDonnell
Riley McDonnell
Molly McDonough
Jacob McDougall
Robert McDougall
Shanyn McElligott
Kyle McElroy
Jessica McEntee
Heather McGeever
Aliyah McGibbon
Kyle McGill
Kelly McGourty
Bridgette McGovern
Elise McGovern
Alexandra McGrath
Cassandra McGrath
Emily Mcgrath
Samantha McGraw
Laura McGuiggan
Doyle McGuinness
William McHugh
Brendan McKenna
Heather McKenna
Jessica McKenney
Michelle McKinney
Ria McKinnon
Hally McLaughlin
Kelly McLaughlin
Ryan McLaughlin
Johanna McLean
Lauren McMahon
Samantha McMahon
William McMahon III
Cassidy McNally
Madeline McNamara
Molly McNamara
Nicole McNamara
Allyson McNeil
Devan McNeill
Emily McNeil
Michael McNeil
Skyeler McNeil
Lykeishia Mcneill
Michael McPeck
Alyssa McQuillan
Abigail McWha
Rickey Meach
Isaiah Meade
Erin Mealey
Madison Meaney
Rachel Meaney
Ava Medeiros
Emily Medeiros
Kayla Medeiros
Megan Medeiros
Sara Medeiros
Victoria Medeiros
Zackary Medeiros
Jill Meegan
Jack Meehan
Michael Melanson
Alex Mellen
Aubrey Mello
Alison Mello
Julie Mello
Collin Melo
Justin Melo
Olivia Melvo
Emily Melo-Coppinger
Haley Melvin
Emily Mendes
Jesse Mendes
Nicole Mendes-Bynum
Alicia Mendez
Hans Mendoza
Andrew Menice
Samantha Menkello
Lindsey Meola
Jared Mercier
Amanda Meritus
Nathan Merlan
Marissa Merlino
Amanda Merola
Joshua Merrifield
Taylor Merriott
William Merritt
Grace Merten
Ranita Merullo
Abigail Messer
Paul Messina Jr.
Jordan Methia
Brooke Metivier
Caitlin Meyer
Jane Meyrick
Beshoy Mhareb
Kasey Michael
Julie Michaud
Kelsey Michaud
Sydnee Midura
Amber Miller
Andrew Miller
Beth Miller
Emma Miller
Jade Miller
Marina Miller
Rebecca Miller
Rebecca Miller
Tai Miller
Tess Miller
Savannah Miller
Sarah Milligan
Benjamin Milot
Megan Mineo
Gia Minisolo
Mareine Miquelet
Kimberly Mirabito
Desiree Miranda
Nadine Miranda
Andrea Mirka
Michael Misite
Elexi Miskiv
Kellsie Mitchell
Julianne Mitchell
Maynun Mohamed
Kendra Mohammed
Travis Moller
Angelica Molligi
Nicole Moneghan
Camille Moniz
Katherine Moniz
Kaylee Moniz
Kory Moniz
Stephanie Montalvo
Jade Monte
Marta Monteiro
Odair Monteiro
Giancarlos Montes
Ramon Montes
Emily Montour
Alex Moon
Jacob Moore
Jessica Moore
Kayla Moore
Andre Morais
Julia Morais
Skylar Moraldo
Alejandra Morales
Juan Morales
Lucia Morales
Kaily Moran
Meghan Moran
Megan Moran
Kiara Moreira
Matthew Morel
Geralda Morency
Evelise Moreno
Dylan Moretti
Abigail Morgan
Benjamin Morgan
Owen Morgan
Marissa Morganelli
Statia Morgan-Kamyck
Corinne Morhy
Daniel Moriarty Jr.
Samantha Morin
Cameron Morris
Madeline Morris
Derek Morrison
Riley Morrison
Tara Morrissette
Sarah Morrissey
Cassidy Morrow
Melissa Morton
Miranda Moscatelli
Alyssa Moschella
Nicole Moschera
Lukas Moscoso
Samuel Mosher
Marissa Moss
Sarah Mossman
Marian Mott
Alexis Moulthrop
Fiona Moylan
Lisa Moynihan
Janelle Mroz-Gondre
Craig Mugford
Rosemarie Mullaly
Aidan Mulledy
Jacob Mullin-Bernstein
Hailey Mulvey
Lauren Munroe
Robert Munroe
Brian Murano
Alejandra Murillo
Alicia Murphy
Amy Murphy
Ashley Murphy
Caitlyn Murphy
Devan Murphy
Evan Murphy
Hannah Murphy
Joshua Murphy
Michael Murphy
Michelle Murphy
Michelle Murphy
Molly Murphy
Brianna Murray
Calli Murray
Damien Murray
Neil Murray
William Murray
Winfred Mutisya
Matthew Myers
Chelon Myles
N
Angela Nadeau
Julia Nadeau
Sarah Nadeau
Alana Nadeau-Peters
Paige Nadworny
Nicole Nagle
Tess Nagle
Nadia Nasah
Paul Nason
Benjamin Nastasi
Julian Natale
Estefany Navarro
Ava Naylor
Madison Neas
Brendan Nee
Riley-Anne Nee
Cassi Nelson
Christina Nelson
Ethan Nelson
Frank Nelson
Robert Nelson III
Kendia Nerestant
Sarah Netto
Ramses Neves-Riviere
Mitchell Nevins
John Newcomb
Anne Nguyen
Hunter Nichols
Jack Nichols
Arianna Nickerson
Emily Nickerson
Nicole Nickerson
Kimberly Nicoll
Nashley Nieves
Amanda Nilovic
Colby Nilsen
Caleb Nix
Omar Noamany
Brianna Noel-Jeune
Paul Nogueira Jr.
Timothy Nokeo
Haley Nolan
Lily Nolan
Olivia Noll
Jennah Norberg
Olivia Nordman
Kevin Norman
Mikaela Norman
Haley Normandin
Krysten Norrman
Kaitlyn Norton
Katherine Norton
Maggie Noversa
Meghan Nowak
Molly Nowak
Alanna Nucci
Aryanna Nunes
Kyle Nunes
Mya Nunes
Nicole Nunes
Valerie Nunziato
Nicole Nunzio
O
Noah Oakley
Henry Oberlander
Thomas Obrien
Sariad O'Brien
Austin Ocampo
Jared Ochenduszko
Adobi Ochijeh
Christopher O'Connell
Colleen O'Connell
Genevieve O'Connell
Andrew O'Connor
Brooke O'Connor
Jodie O'Connor
Ryan O'Connor
Teresa O'Connor
Emily O'Donnell
Erin O'Donnell
Colleen O'Dwyer
Hannah O'Gara
Owen O'Gara
Olubiyi Ojo
Kimberly O'Keefe
Christopher Olcott
Kerrin O'Leary
Lindsey O'Leary
Michael O'Leary
Megan Oliva
Diana Oliveira
Danielle Oliver
Madeleine Olson
Ashley Olson-Scarcella
Chastity Olszta
Megan O'Malley
Samantha O'Malley
Samantha O'Malley
Connor O'Neal
Kelly O'Neil
Julia O'Neill
Leslie O'Neill
Edmond Oppong
Jayla O'Reilly
Allison Oriani
Nicole Orlando
Abby Orlowski
Wanda Ornelas
Jillian Orr
Darien Ortega
David Orten
Jared Orzechowski
Allison Osborne
Dudley Oscar
Emmanuel Osei-Kuffour Jr.
Sandybel Osorio
Lindsey Ostiguy
Meghan Ostiguy
Caitlin Otto
Penny Ouellette
Meagan Outerbridge
Britney Owens
Karen Ozuna Vargas
P
Alyssa Pacheco
Amanda Pacheco
Brittany Pacheco
Cheyenne Pacheco
Sydney Pacheco
Taylor Pacheco
David Packer
Lauren Paduch
Genny Paige
Kailey Paiva
Katie Paiva
Kailynn Palaima
Alison Palasek
Ashley Palmer
Haleigh Palmer
Kaitlin Palmer
Carolyn Palmieri
Langjie Pan
Anna Panacy
Peter Panagopoulos
Anna Pannell
Victoria Papetti
Christine Paquette
Cyi Gyi Paradis
Teala-Jayde Paradise
Faith Parent
Erica Parenteau
Alexa Parham
Matthew Parisi
Brett Parker
Cady Parker
Krysta Parrell
Ivie Parsons
Caroline Partyka
Jada Pasaska
Anthony Pascarelli Jr.
Duncan Passell
Allison Patch
Ashley Patenaude
Laura Paterson
Angelo Patino
Celina Patten
Darrius Patterson
Jeffrey Pavao
Sadye Pavao
Sierra Payne
Allen Pearson
Brianna Pedro
Kristyn Pelletier
Mia Pelletier
Kathleen Peloquin
Savanna Pena
Christopher Penza
Amanda Pereira
Adam Perez
Caroline Perry
Colin Perry
Hailey Perry
Patrick Perry
Tiara Perry
Jessica Perry-Gore
Alexandria Pesa
Emma Pesko
Maria Pestilli
Gina Peterson
Kaitlyn Peterson
Michael Peterson
Stephanie Peterson
Katherine Petrosky
Jessica Petty
Hannah Pfeffer
Christopher Pham
Mimi Phan
Keith Phelan
Amber Pherber
Emily Philbin
Jack Phillips
Kayla Phillips
Kelsey Phillips
Meagan Phillips
Raekwon Phillips
Rebecca Phillips
Vivian Phillips
Ricky Phung
Katarina Picanco
Alyse Picciotto
Megan Piche
Kellie Pickering
Mikayla Pierce
Christopher Pierce
Tarah Pierre-Louis
Lillian Pierro
Crystal Pike
Brent Pilgrim
Tayla Pimentel
Alyce Pina
Manuel Pina
Victoria Pinard
Amanda Pineo
Lyndsey Pineo
Hannah Pioccone
Haley Piotrowski
Deana Pires
Madyson Pires
Samara Pires
Melanie Pires-Gonsalves
Charles Piselli
Gianna Pisini
Anthony Pitaro
Hannah Pittman
Stephanie Pizzella
Michael Pizzi
Ashley Pladsen
Daniel Plante
Kyleigh Plante
Reile Plante
Gabrielle Poekel
Nicole Poineau
Lissette Polanco
Jefferson Pollier
Wanessa Polo
Amanda Pond
Maria Ponte
Charlotte Porter
Fatima Isabel Portillo Valles
Lishanna Postell
Tyler Potrykus
Amanda Powell
Kaylee Power
Alexandra Powers
Allyson Powers
Brendan Powers
Jessica Powers
Lily Powers
Jeffrey Pratt
Ryon Pratt
Dominic Precopio
Kathryn Presentato
Thomas Press
Shoshana Primak
Nikki Proctor
Sydney Proctor
Timothy Prosser
Nick Prost
Alexis Prothero
Isabella Provo
Frances Prutsman
Celia Pugsley
Shea Puma
Daniel Puopolo
Jami-Lynn Purnell
Kathleen Purple
Helena Putur
Q
Jordyn Quental
Noah Quental
Thomas Quigley
Michelle Quinn
Catherine Quintero
Emmanuel Quinto
Maimunah Qureshi
R
Patrick Rae
Catherine Rafuse
Syllina Ramalho
Nicole Ramhit
Andrea Ramirez
Anna Ramirez
Erick Ramirez
Ravidson Renato Dias Ramos
Nathan Rand
Thomas Ranley
Lily Rannacher
Andrew Raposo
Andrew Raposo
Erin Rapoza
Lillian Rapoza
Jennifer Ravenelle
Juanita Raymond
Hannah Reach
Federico Read
Brooke Reagan
Emily Reardon
Stephen Reddington
Mary Redman
Jasmine Reed
Kelly Reed
Erin Rego
Nicholas Rego
Rachael Rego
Jacquelyn Rehm
Kelley Reichert
Heather Reid
Jillian Reidy
Allison Reilly
Brendan Reilly
Erin Reilly
Nicholas Reinhold
Mackenzie Reis
Kyle Rendon
Jacob Rennie
Ashley Resendes
Kyle Resendes
Rachel Resendes
Savannah Resendes
Jessica Reyes
Faith Reynolds
Anna Rezendes
Drew Rezendes
Erin Rezendes
Olivia Rezendes
Devin Rhodes
Susan Rhodes
Ashley Ribeiro
Melissa Ribeiro
Emily Ricci
Allyson Rice
Mathew Rice
Sydney Rice
Cody Richardi
Magdala Richards
Molly Richards
Allyssa Richardson
Nicholas Richert
Abigail Ricketson
Daniel Rickson
Liam Ridge
Shauna Ridley
Erin Rielly
Alexandra Riendeau
Demi Riendeau
Amber Riggs
Sabrina Riley
Sean Riley
Jessica Rinker
Gabriella Rivera
Katie Rivera
Grayson Rizzi
Connor Roach
Olivia Roach
Samantha Roach
Michael Robbins
Elizabeth Roberts
Kevin Roberts
Matthew Roberts
Callie Robinson
Evee Robinson
Haley Robinson
Karalyn Robinson
Michelle Robinson
Michael Robinson-Jordan
Kaitlyn Roche
Erin Rodden
Ashley Rodrigues
Grace Rodrigues
Kelli Rodrigues
Matthew Rodrigues
Lilian Rodrigues Varela
Evelyn Rodriguez
Dillan Roe
Britany Rogers
Brandon Rollins
Gina Romano
Mary Romanowski
Tiana Romans
Hailey Rondeau
Kaylen Rooney
Michael Rooney
Gabrielle Roppolo
Brian Rosa
Michael Rosa Jr.
Brian Rose Jr.
Alexander Rose
Jared Rose
Jameson Rose
Kayla Rose
Matthew Rosen
Rachel Rosenblatt
Dominic Rosmarinofski IV
Drew Ross
Katelyn Ross
Amanda Rossignoll
Sarah Rowan
Madison Rowland
Kayla Roy
Julianna Royek
Megan Royek
Andrew Rubin
Mackenzie Rubitschung
Meghan Ruginski
Shantalle Ruiz
Matthew Rupp
Alexandra Ruprecht
John Russ
Mia Russell
Stephanie Russell
Jennifer Russo
Kaitlyn Russo
Sarah Russo
Victoria Russo
Sophia Rustemeyer
Sean Rutledge
Aidan Ryan
Erin Ryan
Katherine Ryan
Mandy Ryan
Siobhan Ryan
S
Angela Sa
Owen Saba
Kyle Sabetta
Kellie Saccocia
Pamella Saco
Bianco Sadler
Jean Harold Saint Aime
Sony Saintil
Jasmine Sakhta
Michael Salerno
Daniel Salguero
Katherine Saliba
Liam Sallaway
Christopher Salley
Nicole Salvatore
Allyson Salvo
Joanna Salvucci
Farmata Samati
Nicholas Sampson
Daria Sampson
Camille San Gabriel
Giovanni San Inocencio
Benjamin Sanchez
Jerykah Sanchez
Emmalee Sanders
Kathryn Sanders
Emily Sandman
Russell Sands-Mcdonald
Gretchen Sandstrum
Benjamin Sangiolo
Elizabeth Sangiolo
Noelle Sansoucie
Rebecca Santone
Courtney Santos
Emily Santos
Eric Santos
Ericles Santos
Kathleen Santos
Matthew Santos
Melanie Santos
Hannah Sanville
Monica Sar
Jillian Sardinha
Delenn Sargent
Lakynne Sargent
Mia Sarkisian
Sophia Sarmento
Nicholas Sarno
Zachary Sarro
Krysten Savoy
Ryan Sawtelle
Rebecca Scafidi
Kimberly Scanlon
Jessica Scarafone
Colby Scarsella
Emily Schallert
Taylor Schaub
Lindsay Schiavone
Amy Schmitt
Claire Schmitt
Kailey Schneider
Catherine Schrader
Brendan Schramm
Kyle Schramm
Brianna Schultz
Eli Schwartz
John Scialoia
Imani Scott
Joshua Scott
Lauren Scott
Matthew Scott
Morgan Scott
Diana Scotton
Bobbi Scully
Meghan Scully
Allyson Seablom
Eric Sears
Savanah Seay
Victoria Sebastiao
Madison Seeger
Nicole Seeley
Kelissa Semple
Isabella Seney
Jared Senske
Arianna Sequenzia
Colby Serpa
Gabryella Serrano
Amanda Sesock
William Sexton
Mark Seymour
Tyler Shaban
Samantha Shaffer
Ali Shah
Maeve Shanahan
Casey Shapiro
Rayan Shardow-Suberu
Megan Sharon
Erin Shaw
Duncan Shea
Emily Shea
Ryan Shea
Sean Shea
Timothy Shea
Alexa Shearns
Brett Sheehan
Gillian Sheehan
Grace Sheehan
Katie Sheehan
Kiley Sheldon
Brenna Sherlock
Molly Shield
Emma Shockley
Maire-Elizabeth Sholes
Lindsey Shone
Elizabeth Short
Taylin Shultz
Carly Sias
Katie Sikora
Alyssa Silva
Erica Silva
Kiana Silva
Makayla Silva
Megan Silva
Joseph Silveira
Kyanna Silveira
Selena Silveira
Sydney Silvia
Ben Silvia
Samantha Silvia
Laura Simmons
Paulphara Simon
Julia Simons
Craig Simpson
Robert Sinibaldi III
Robert Sirois
Kimberly Skelton
David Skiendiel Jr.
Benjamin Skotny
Allison Slaney
Gabrielle Sleeper
Armani Smalls
Abby Smargon
Shawn Smeglin
Amanda Smick
Brendan Smith
Daniel Smith
Elexis Smith
Jack Smith
James Smith III
Julia Smith
Kaeleigh Smith
Kendall Smith
Kristina Smith
Laura Smith
Margaret Smith
Megan Smith
Rebecca Smith
Richard Smith
Ricardo Smith
Samantha Smith
Sarah Smith
Taylor Smith
Tisha Smith
Zachary Smith
Sean Smyth
Kyle Snow
Jordan Snowden
Abigail Soares
Gilberto Soares
Meghan Soares
Jennifer Solimine
Megan Solimini
Noah Solomon
Melissa Sommer
Nicole Soncrant
Victoria Soncrant
Kendra Sorin
Natalie Sorrenti
Christina Soule
Adriana Sousa
Gabrielle Sousa
Jaime Sousa
Madison Sousa
Malakai Souto
Amber Souza
Kerry Souza
Layza Souza
Matthew Souza
Rebecca Souza
Ryann Souza
Nathan Sparrow-Teong
D'Ana Spears
Jacob Spencer
Kelsi Spencer
Sean Spillane
Scott Spillert
Daniel Spilove
Sarina Spolidoro
Kristopher Spooner
Sarah Spruyt
Ranjali Sripada-Vaz
Carrie St.Germain
Jennifer St.John
Cole Stairs
Samantha Stalford
Abigail Stallions
Alex Stalter
Chrisanthi Stamoulis
Alan Stamper
Richard Stang Jr.
Abigail Stanton
Madison Staples
Alexis Stappen
Zachery Staska
Renee Staude
Kristine Stearns
Kyle Stearns
Gabriella Steinkrauss
Benjamin Stevens
Lindsay Stewart
Justin Stiles
Nicole Stokes
Bradford Stonis
Jonathan Stordy
Adeline Storrs
Jessica Strange
Leah Strazdes
Jolie Streeter-Duczkowski
Sarah Strem
Autumn Strickland
Ireland Stuart
Nicole Stuart
Hailee Sturgeon
Jazlynn Sturgis
Helena Stutz
Catherine Sugrue
Arianna Sullivan
Brendan Sullivan
Caroline Sullivan
Daniel Sullivan
Danielle Sullivan
Erin Sullivan
Erinhope Sullivan
Grace Sullivan
Jamie Sullivan
Jessica Sullivan
Thomas Sullivan
Michael Sullivan
Keirra Sullivan-Turcote
Allyson Surette
Emily Surette
Elsa Suxo Fortes
Rachael Swan
Katherine Swart
Kerry Sweeney
Liam Sweeney
Olivia Sweeney
Tiffany Sweet
Kylie Swenson
Andrew Swift
Julia Swirbalus
Sydney Swoish
Kayleigh Sylva
Lacey Sylvester
Colleen Sylvia
Hannah Sylvia
Zachary Sylvia
Madison Synan
Ashley Szczoczarz
T
Katelyn Tabicas
Devon Tabor
Angela Tallberg
Megan Tamasanis
Rianna Tamulynas
Qingyuan Tan
Kali Tanase
Mary Tang
Sarah Tantillo
Mark Tarabay
Rachel Tarantino
Scott Tarantino
Isabel Tarr
Lia Tassinari
Alec Tata
Michael Tautiva
Dylan Tavano
Alexis Tavares
Joshua Tavares
Kaylee Tavares
Latoya Tavares
Maria Tavares
Allison Taylor
Betty Taylor
Emily Taylor
Jennifer Taylor
Rebecca Taylor
Zackary Taylor
Richard Teasdale
Logan Teceno
Emily Tejada
Amber Telford
Nathaniel Tellen
Devan Tenney
Nicole Terasconi
Jeremiah Tessier
Chad Thalin
Mark Tharion
Karlie Thatcher
Grace Thayer
Lydia Theriault
Emma Theroux
Justin Thibeau
Kelly Thies
Caitlin Thoener
Jayla Thomas
Julia Thomas
Laura Thompson
Sharelle Thompson
Alexander Thorn
Hailey Thornton
Alexis Thrul
Brahmin Thurber-Carbone
Margaret Tiano
John Tibbetts Jr.
Kayla Tierney
Zachery Tilden
Logan Timpany
Amy Tinkham
James Tisevich
Alexander Tisi
William Tkaczuk
Caroline Tobin
Elizabeth Tobin
Rebecca Todd
Ahmedy Tolba
Abigail Tomaszewski
Samantha Tomaszewski
Rebecca Tondreau
Natalya Toney
Michelle Tonkonogy
Cortney Toomey
Alexa Topalli
Amanda Torigian
Jovon Torres
Kevin Torres
Alyssa Toscano
Paul Tosti III
Frances Tougas
Lauren Towle
Jessica Towne
Zahara Townsend
Kyle Tracey
Nathan Tracy
Giao Tran
Nichole Trapani
Trevor Trappier
Sara Trauterman
Amanda Travassos
Andrew Travins
Marcos Trevera
Julianna Tribou
Isabelle Tringale
Keiyana Trinidad
Rachel Trowbridge
Katherine Trudell
Khai Truong
Jonathan Trzcinski
Nicholas Tsekeris
Leigha Tucker
Carlyn Turenchalk
Caitlyn Turgeon
Brynna Turner
Emma Turner
Matthew Turner
Shauna Twomey
Cassidy Tyros
U
Pume Udomratanakoson
Claudia Uppendahl
Olivia Ursch
V
Dean Vacca
Margaret Vacher-Weill
Benjamin Val
Perprika Valcin
Michaela Valentino
Allyson Valois
Leah Van Bibber
Brandon Vancelette
Reese Vandermolen
Megan VanDyke
Adam Vardaro
Maria Varela
Matthew Varney
Rebecca Varney
Peter Varrasso III
Julia Vasconcelos
Alex Vasiliadis
Nicholas Vaughn
Nicholas Vavruska
Jimaira Vazquez
Yesenia Vega
Carolina Velasquez
Luis Velazquez Jr.
Dawna Vella
Marc Vento
Nicholas Ventura
Daniel Venuto Jr.
Jordan Verderico
Emily Verville
Laiannah Victorian-Butler
Jessica Vidito
Leonarda Vieira
Maranda Vieira
Zoie Vieira-Perry
Jessica Vilk
Nicole Villano
Diana Villatoro
Jacob Vinagre
Alana Vincent
Brandon Vincent
Alexis Vincuilla
Kelsie Vissa
Danielle Vissering
Austin Vitagliano
John Vitale
Adam Vitali
Kiane Viveiros
Lexie Viveiros
Lindsay Vo
Lindsey Voegtlin
Katherine Vogel
Joshua Volta
Jace Vorce
Charles Vozzella
Michael Vrabel Jr.
W
Jake Wade
Deitrich Wahl
John Walden
Andrew Wales
Sarah Walgreen
William Walker IV
Thomas Wall
Samantha Wallace
Akilah Waller
Betsey Walsh
Erin Walsh
Erin Walsh
Kathryn Walsh
Nicholas Walsh
Sean Walsh
Thomas Walsh
Shannon Walton
Katherine Wandrey
Brianna Wangnoon
Eugene Wanjiru
Ashley Ward
Brendan Ward
Caitlin Waring
Matthew Warren
Ian Washburn
Kaitlin Waterhouse
Kaitlyn Watson
Samantha Watt
Joshua Watts
Hunter Weatherby
Sarah Weber
Bryant Webster
Danielle Weeman
Gwendolynne Weissinger
Ian Welch
Meghan Welch
Bailey Weldon
Amber Wells
Emma Wells
Elijah Wendel
Meaghan Wenger
Erin Wentzel
Victor Weppert
Katelyn Wessen
Bayleigh Westerlund
Brianna Wetherbee
Austin Whalen
Julia Whalen
Lily Whalen
Rebecca Whalen
Shelley Whalen
Hannah White
Hayley White
Khari White
Makia White
Marylee White
Staci White
Kayleigh Whitehead
Jacob Whiteman
Ericha Whitham
Kalli Whiting
Noah Whitney
Caroline Wilbur
Kayla Wilford
Austin Wilkinson
Sonya Wilkinson
Joseph Wilkman Jr.
Ashley Williams
Brandon Williams
Imani Williams
Rachel Williams
Sabrina Williams
Syasia Williams
Stephanie Williams
Victoria Williams
Dylon Willis
Riley Willis
Alexa Wilson
John Wilson
Kathryn Wilson
Mark Wilson
Mikaela Wilson
Robert Wilson
Faith Winchell
Stasia Wing
Ryan Winterson
Michaela Woelfel
Lindsey Wolfe
Stephen Woll
Ziqin Wong
Danielle Wood
Shannon Wood
Jessica Woodbury
Leanne Woods
Jeremy Woodward
Rachel Woodward
Taylor Wooster
Kaylee Wooters
Julia Woyton
Brianna Wright
Joshua Wright
Molly Wright
Nolan Wright
Sarah Wright
Weijing Wu
Jenna Wyspianski
Y
Hailey Yakavonis
Zachary Yanoff
Scott Yard Jr.
Jessica Yee
Amanda Yetsook
Corbin Young
Lily Young
Merlin Young
Spencer Young
Alyssa Yuen
Z
Arsiama Zacharias
Timothy Zavarin
Stefanie Zawadowicz
Gordon Zemotel
Melissa Zeng
Xiaojie Zeng
Jessica Zeoli
Robert Zielinski
Alana Zimmerman
Tristan Zine
Alexandra Zoebisch
Wulan Zschocke
Alyse Zucco